Women in Insurance STEM program poised for growth | Insurance Business Canada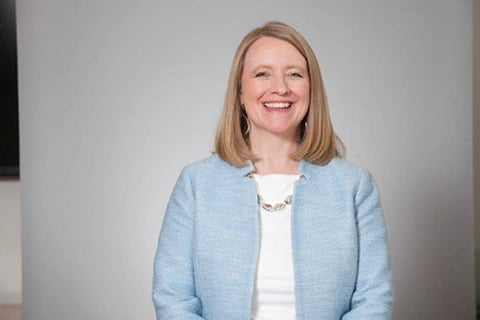 The insurance industry faces a fundamental challenge. It needs to better promote how rewarding a career in insurance can be in order to attract and retain diverse talent that will carry the industry into the future. That's no easy task, especially as the industry has to compete against seemingly more exciting industries, like the booming technology sector, to win some of this talent.
One company to tackle this challenge head on is Swiss Re. The global reinsurer has fostered several initiatives to highlight the diverse career options available in insurance. One notable example is Swiss Re's involvement in the WIISTEM (Women in Insurance STEM) program in Canada. This industry-first program, set up with Swiss Re's help in 2019, provides insurance internships to female Canadian university students in science, technology, engineering and mathematics (STEM) programs.
For a prime networking opportunity, sign up for Women in Insurance Toronto on September 09.
"We're really excited about WIISTEM," said Monica Ningen (pictured), president and CEO of Swiss Re Canada and the English Caribbean. "There are a lot of things that we feel we can do to influence our own culture and make Swiss Re an awesome place to work. But this program is something we're doing in collaboration with other partners in the industry. It goes back to really being a part of an industry that is creating opportunities and attracting talent that we potentially haven't attracted before."
WIISTEM was set up last year by seven major insurers in Canada: Swiss Re, Aon, Aviva Canada, Manulife, RBC Insurance, Sun Life Financial, and Travelers Canada. Together, they're working towards a collective goal of diversifying the talent pool in the insurance industry. Through the program, successful candidates are granted two formal internships with two of the seven founding companies, and they're also given a mentor in the industry.
Women in Insurance: 'Taking risks pays dividends in the long run'
"We want to attract talent that potentially might have pursued a different path," Ningen told Insurance Business. "We want to offer something valuable, which is why we provide an opportunity to explore the industry through at least two different companies from a rotational standpoint. We want to show them how we work together to build resilient communities - including brokerage companies, insurance companies, and reinsurance companies - and that insurance is a fundamental backbone of the economy and the world wouldn't be able to operate without it.
"Together, we really want to get them excited about a career in insurance. We recognize that women are underrepresented in our industry, so we're focused on increasing both the number of women that join Swiss Re and the insurance industry, as well as bringing in people from STEM degrees. I truly believe insurance is a great industry to be in. We're a purpose-driven industry that helps people in times of need and enables businesses and economies to bounce back in the wake of disaster, which makes our world more resilient. It's important work and it's purposeful work."
Read next: D&I is a crucial ingredient for transformation in insurance
WIISTEM has welcomed 10 interns to the program since launching in 2019, two of whom were placed with Swiss Re. The reinsurer's recruiting teams are now back in promotion mode, visiting university campuses to present opportunities to the September 2020 cohort. Several other insurance companies in Canada have expressed interest in joining the program, and from a Swiss Re standpoint, the reinsurer is looking at how it can roll the program out in other countries. Ningen added: "We're very excited about how this program could grow."