Zurich Canada announces new partnership with JA Canada | Insurance Business Canada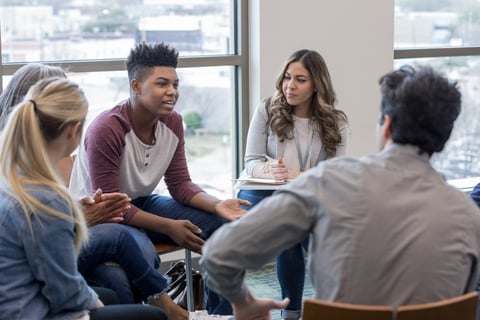 Zurich charity arm Z Zurich Foundation and Zurich Canada have teamed up with Junior Achievement (JA) Canada in a new three-year collaboration centred around mental wellbeing among the young. It will reach over 230,000 Canadian youths across the country.
A global leader in youth business education and entrepreneurship, JA Worldwide released its refined vision statement earlier this year: a world in which young people have the skillset and mindset to build thriving communities. JA Canada has since been looking to scale its learning experiences and platform to integrate mental wellbeing education and skills in its programs.
Zurich Canada and Z Zurich Foundation, both of which have previously partnered with JA to help equip youth with financial literacy and career readiness, have stepped up to the challenge.
Read more: Zurich's charitable arm secures partnership
"At Zurich Canada, we are committed to supporting the communities in which we live and work," said CEO Saad Mered. "Working alongside the Z Zurich Foundation, we are excited to collaborate with JA Canada to combine resources and expertise to foster positive youth connection and develop foundational mental wellbeing skills."
Z Zurich Foundation's investment will bolster JA Canada's campaign to spread awareness of the importance of mental wellbeing among youth through a unique suite of activities for Canadians between 12 and 17 years old, as well as their educators and caregivers. JA Canada has engaged a collaborative advisory group of leading mental health partners, a youth council, and a program development team to develop each activity and eventually integrate them as standard components of JA Canada's programming.
Key activities include:
Youth webinars and online professional development for educators to be released early in 2023;
A refined JA Success Skills program for classrooms across the country, to be rolled out next spring; and
The integration of mental wellbeing and resiliency modules in JA's signature youth entrepreneurship program, JA Company Program.
In addition, Zurich Canada and JA have also partnered with the Mental Health Partners Advisory Group to launch a mental wellbeing youth challenge and host youth summits that foster advocacy and self-determination among Canada's youth through peer-to-peer engagement.
"Zurich Canada and the Z Zurich Foundation are excited about this multi-stakeholder collaboration and the opportunity for Zurich employees to serve as program champions and volunteers," said Zurich Canada's AVP for employee experience and culture, Ray Chaaya. "Together, we can empower young people for future success by helping youth build resilience and equipping them with life skills."