Zurich publishes its highest first-half operating profit surge in 14 years | Insurance Business Canada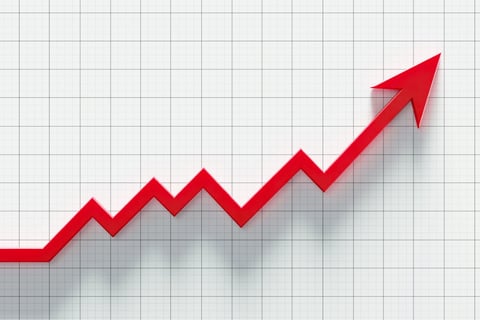 Zurich Insurance Group has reported that its business operating profit (BOP) surged 25% to US$3.393 million in the first half of 2022, its highest in 14 years and second highest ever. All regions and business lines contributed to the stellar results.
Property and casualty operating profit rose 32% to $2,055 million for the first six months ending June 30, with a record-low combined ratio of 91.9%. Life operating profit rose 13% to $903 million.
Mario Greco, Zurich Group chief executive officer, praised the results, saying they show "the solidity of our business and the value of our mid-term transformation."
"The P&C business reported today its best-ever combined ratio, with continued robust top-line growth. Our life business also continued to produce excellent results with one of the strongest ever performances for operating profit despite the adverse impact of capital markets and headwinds from currency movements," Greco added.
Net income after tax attributable to shareholders was US$2.2 billion, up 1% over the prior-year period, despite adverse effects from financial markets. The increase in BOP was largely offset by negative mark-to-market effects, Zurich said.
Zurich noted the impact of COVID-19 continues to decline, with pandemic-related losses in its life business falling to US$26 million from US$137 million, and in Farmers life to US$32 million from US$42 million. Meanwhile, benefits due to reduced claims frequency in the P&C business were "immaterial" compared with US$109 million in the prior-year period.
The group continues to focus on optimizing its capital allocation. In the first half, Zurich announced agreements to sell two legacy traditional life insurance back books in Italy and Germany.
"We are on track to beat all our targets for the second successive three-year cycle," said Greco. "This is particularly remarkable because the last three years have brought unprecedented and unexpected challenges. These results show our agility and our commitment to deliver results, no matter what happens in the markets."