What are the three top challenges for brokers in 2023? | Insurance Business Canada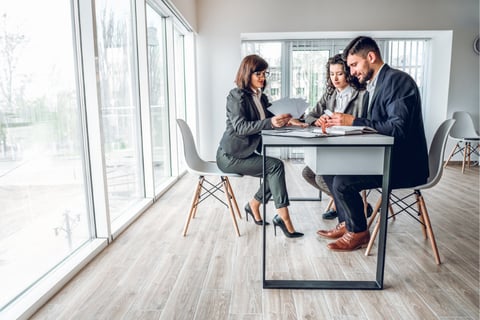 2022 has been a year full of ups and downs for Canadian insurance brokers. From hard market conditions to inflation and industry talent shortages, the road has not been a smooth one. But 2023 presents fresh opportunities – and for one insurance leader, there's plenty to look ahead to.
"I think we're starting to get to that tipping point in the market. We'll really start seeing changes in this last quarter into next year," said Denise Yeng, head of distribution at Specialty Program Group Canada. Yeng shared with Insurance Business the top three challenges she sees Canadian brokers facing in 2023:
Market conditions
Rising premiums and tightening capacity have put brokers in a tight spot this year. Yeng believes change is on the horizon, but some markets won't experience a simple flick of the switch.
"Unlike prior turns in the market, it's not all happening all at once. It's got a very lumpy feel, where transition is happening segment by segment, or east to west," said Yeng.
"Towards the end of this year, domestic and London carriers continue to monitor their Nat Cat exposure closely and are having conversations around adequacy in quake deductible and rate. Intact's actions to raise deductibles in the hot zones a couple months ago, coupled with the quake-heavy CNS portfolio being redistributed into the market for others to ingest, was just the beginning. We are going to see a trickle-down impact on capacity deployment affecting the property market in the west and resulting distribution strategies across carriers and MGAs as many look to the east to refocus and leverage for diversification."
In the commercial space, carriers and MGAs will continue to see "a lot of noise and calls for help to find and place certain business" as they deal with changing strategies. But Yeng believes capacity will return for some complex risks that carriers shed several years ago.
"We've seen so much rate-rise over the past five years that we're fairly rate-adequate now. Higher hazard stuff like hospitality may even be making a comeback," Yeng said. "I think we're going to see people compete on a lot of these specialty, casualty driven segments. That's where it's going to be easier for brokers to win business."
The war on talent
The insurance industry is still grappling with a rapidly aging workforce and the workplace upheaval triggered by COVID-19. Those just entering insurance today also face significant hurdles, adapting to the digital disruption while navigating a difficult market.
"You've got a lot of newcomers entering this hard market for the first time. That poses another big challenge: training them to know how to approach markets, how to place business, and how to ask the right questions and cut through the clutter so they can be successful," Yeng pointed out.
Read more: Why is training staff such a problem for employers?
Yeng said there remains a real lack of awareness about insurance as a career. The industry should focus on showing the practical career opportunities in insurance to young adults in high school or on the cusp of their college education.
"The only thing the average high school student knows about insurance is that their mom and dad need to get it for their car so they can drive," she said. "But they don't really see the long-term career paths or the benefits. I think we need to do a better job on educating students about the options."
There's another well for talent that the industry has yet to tap: career changers. Workers from ancillary industries like publishing or sales have a lot to offer the insurance world, Yeng said.
"We tend to blindside ourselves into focusing on specific skill sets and direct expertise because we're so used to hiring for them. But I think there's a unique opportunity for us to give individuals from other industries the benefit of our time and see how they fit in insurance," she said. "It actually makes us stronger as an industry to pull in more of that diverse thought and experience."
Digitization
Whether brokerages are putting digital first or introducing gradual technology enhancements to their practice, having a robust digital strategy and a dedicated team for back-end support is critical to success. Brokers must ensure they investment not just resources, but time and effort to make digital a pillar of their business.
Read more: Six steps to success on the insurance digital journey
"Once you dip your toe in online sales as a brokerage, the ongoing effort to service consumers online and to market your B2C business requires that concentrated effort and a dedicated team with the skill set to take advantage of online marketing, exploit SEO to drive traffic, handle the full online customer journey in a way that consistently meets their expectations," Yeng said.