Broker ends eight-year leadership drought on IBAO council | Insurance Business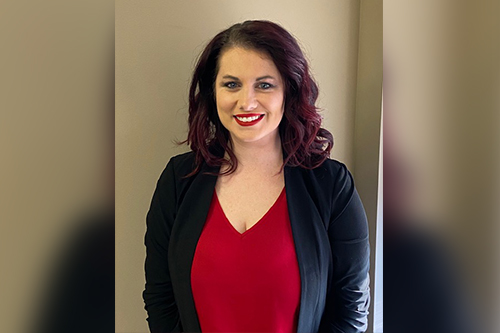 Katie Grieve (pictured) has a whole list of accomplishments and goals she's reached over the course of her broking career, which include earning her CAIB designation in 2014, becoming a team leader on the Insurance Brokers Association of Ontario's (IBAO) Young Brokers Council (YBC) in 2019, and taking on the role of treasurer for the local affiliate, Windsor Essex County Insurance Brokers Association, also in 2019.
Yet the accomplishment that the personal insurance account manager and team lead at HUB International Ontario is most proud of has little to do with insurance.
"For the last seven years, I have been a member of our HUB GIVES charity committee," said Grieve. "We volunteer and raise money throughout the year for various local causes and charities. This year, our annual charity auction raised $7,500 that is being split up among 21 different charities in Southwestern Ontario. I follow several other local brokerages and it is great to see similar initiatives across the area."
Read more: Broker breaks barriers in Ontario's insurance market
The broker started working at HUB in 2011 after graduating from the University of Windsor, and over the course of her first year at the company, she had three different jobs – receptionist, technical service representative, and customer service representative. Finally, in 2014, she took on her current role of account manager and added the team lead responsibility in 2017.
The fact that's there always something to learn in insurance has made the industry an engaging one to work in for Grieve.
"It can be challenging to keep up with changes in markets, products, and available coverage, but making sure I educate myself and know them well enough to educate my clients and assist my colleagues is what keeps me engaged," explained Grieve.
As for her involvement with the YBC, the broker found the council at an opportune moment.
"Our territory had not had a YBC team leader for about eight years," said Grieve. "I'm always up for a new challenge so when I was approached about the vacant position, I, of course, said 'yes'. From this experience, I have learned the true value of the IBAO and all of the work that they do to strengthen the broker channel, advocate for our consumers, and attract top talent to our industry."
Read more: IBAO council keeps one broker involved in the evolution of insurance
Grieve added that she was fortunate enough to assist with College Day at the IBAO Convention in October, and has seen first-hand that engaging and recruiting young brokers comes with its own set of challenges, but really is the key to the longevity of the insurance industry. Grieve also feels lucky that she got to meet a great group of young brokers from across the province.
"Although there is obviously competition between brokerages, the willingness of this team to share ideas and information, help on hard-to-place risks with the interest of keeping business in and promoting the broker channel is truly amazing and really speaks to the strength of the Ontario broker network as a whole," said Grieve.
When she looks out on to the insurance landscape, Grieve sees both challenges and opportunities stemming in particular from the wave of technology that's washed over the industry in recent years.
"Clients easily have constant access to an infinite amount of information about competitors' rates, products, and offerings. Changing carriers can be as simple as a few clicks on the screen of a smartphone," she said. "Your auto insurance rate can be customized based on your own driving habits, proof of insurance can be stored electronically on your phone, claims can be submitted through an app – these are the things that the modern consumer is looking for. We need to keep with these rapid changes in technology and be able offer innovative solutions and products to our clients while continuing to provide the custom and personal service they have come to expect from having chosen to place their business through a broker."