Cannabis companies face cross-border exposures if they want to grow | Insurance Business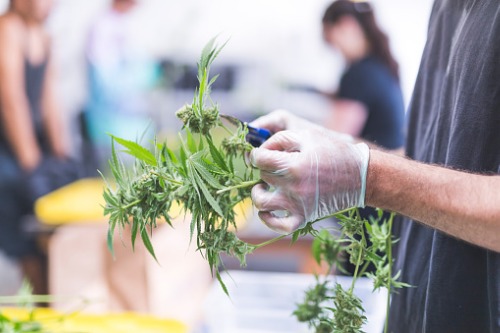 Before his recent ousting, Canopy Growth's CEO Bruce Linton had some advice for Canadian cannabis companies – look outside the Great White North's borders or risk extinction. During an interview on BNN Bloomberg in April, Linton said that Canada's policy environment allows for innovation, "but if you just stay in Canada, you're doomed because the rest of the world has a lot more people."
He added, "What we have to do is take everything we've learned and transport it to the bigger markets. That's why we're in Europe and that's why we did this in America."
Before cannabis businesses open up operations in the US, however, they need to consider the insurance implications of doing so.
"We are certainly seeing some complexities there. Some of our clients and other companies within the industry are looking to do cross-border operations," said Kevin Lea, president at Fuse Insurance. "If they are going to be setting up a US entity to be conducting operations in states where it's currently legalized at the state level, it's likely going to be a separate company that's conducting those operations. You're not seeing the direct Canadian arm operating directly in the US because that's going to cause a lot of cross-border hassle.
"Within those legal states, there are also a number of insurance providers who are operating within the cannabis sector already – insurance companies that are regulated at the state level. One of the examples would be Next Wave, which has an office here in Canada now, but they pioneered insurance for cannabis down in the US. For our clients looking for cross-border [opportunities], we're able to connect them with licensed brokers in those states, who are then in turn able to work with the appropriate specialist providers to find that coverage."
The big wrinkle that Lea sees right now in cross-border movement is that it adds a significant level of regulatory complexity and risk on the D&O front because of potential shareholder lawsuits as a results of directors' decisions. In fact, finding D&O coverage for cannabis accounts continues to be a big challenge for the industry.
"We are seeing that Canadian cannabis companies with significant US exposure have an even harder time finding D&O coverage than the companies are already having ­– and it was already very difficult," said Lea. "It's a major point of concern from an underwriting standpoint. However, if the US changes their mind and legalizes it at a federal level, which then opens up further investing, further banking possibilities, and further clear regulatory regimes within the federal and state levels down there, I think it's going to ease a lot of the burden in the D&O space and the cross-border trade in general."
As for Linton's comments, Lea says he stands by the former CEO's position on the need to look south, or else.
"I do agree with him that if Canadian cannabis companies aren't looking at potential future US expansion, with the likely change in laws at some point over the next five years, it's something they may be missing out on strategically," he told Insurance Business.