Cannabis deliveries and 2.0 products: What's happening in the cannabis market? | Insurance Business Canada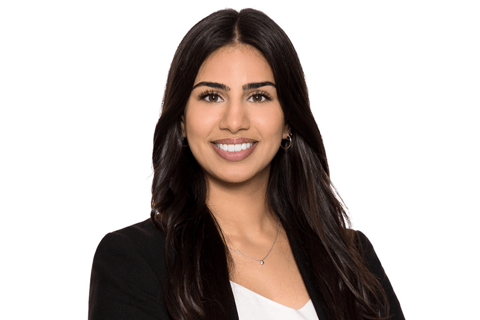 Canada's cannabis industry has blossomed in the last few years, unimpeded by the pandemic. Cannabis producers, manufacturers, and companies from across the value chain are embracing opportunities in both the recreational and medical markets. But rapid growth also comes with evolving risks that brokers should track diligently.
For instance, Uber Eats recently announced a team-up with Leafly, an online cannabis marketplace, for home deliveries of legal marijuana in Toronto. The partnership marks the first time cannabis is available on a major third-party delivery platform worldwide.
According to Leena Malik (pictured), senior underwriter for commercial insurance at managing general agent Burns & Wilcox, it's likely Canadians will see more such services in the future, creating exposures for cannabis businesses.
"In 2020, retailers were permitted to add delivery as a service for customers. Shortly after, UberEats added an 'order ahead' feature to its app for cannabis purchases, and now they've partnered with Leafly," explained Malik, who specializes in insurance for cannabis retailers, cultivators, and processors. "We do foresee challenges with minors having access to these products. It's no different than the ability to have a bottle of wine delivered directly to your doorstep."
The retailers then send staff certified under Ontario's cannabis retail education program, CannSell, to drop off purchases to shoppers, whose age and sobriety are checked on delivery.https://t.co/x08V8PWAv1

— Toronto Star (@TorontoStar) October 16, 2022
The expansion into delivery services should come as no surprise to those watching the cannabis industry take root in Canada. When recreational cannabis was legalized in 2018, there were only a handful of licensed producers and retailers. Today, more than 900 cannabis enterprises hold cultivator and processor licenses, with roughly 3,000 retailers across the country.
"Ease of doing business in the cannabis industry has increased significantly. Banks that were once hesitant are now providing loans to cannabis-related businesses, and corporations are making wiser business decisions by starting small and focusing on niche offerings," Malik said.
What risks are cropping up for the cannabis industry?
Too much growth too fast can spoil the crop of new businesses in this emerging industry. Opening shop too quickly to capitalize on new offerings happens often, according to Malik.
"Retailers have become saturated in metropolitan areas, resulting in many stores closing within their first year of business," she told Insurance Business. "We have seen the same pattern on the processor side, where businesses invest large amounts of capital into new product lines to be first at the gate, but then sit idle when there is no demand."
Cannabis edibles, topicals and beverages, dubbed "Cannabis 2.0" products after they got the green light in 2019, were seen as a budding growth segment for the industry. But despite hype, these products didn't cause the spike in sales that many predicted. "In an emerging sector, it can be difficult to gauge what will be successful," Malik said.
Additionally, the launch of "Cannabis 2.0" products initially faced some supply chain and regulatory challenges after federal legalization. According to Prohibition Partners, a data analytics platform for the legal cannabis industry, Canadian provinces had to establish their own rules for regulating these products, leading to an untimely and irregular rollout.
How can brokers support the cannabis industry?
As the cannabis industry has grown, so has the variety of insurance solutions available to support the cannabis industry's growth. Coverage depends on the operations and risk location, as each province has its own regulations. Property coverage for buildings, stock, equipment, and business interruption are tremendously important, said Malik.
Cannabis enterprises are also required to have commercial general liability policies and product recall coverage if they are to work directly with the government. The changing dynamic in the cannabis industry means brokers and agents must stay up to date on local requirements.
"Regular contact with clients is also very important to ensure their needs are being met," Malik advised. "Additionally, we suggest brokers do not leave follow ups for renewals, as it is not best practice while companies shift focus multiple times in a year."
Burns & Wilcox also stresses the importance of fully completed, high-quality submissions for renewal coverage in the cannabis sector. Although capacity is available, the market is also highly competitive with new companies entering the market regularly.