Legalization 2.0: Growing Canada's legal cannabis industry from flower to bud | Insurance Business Canada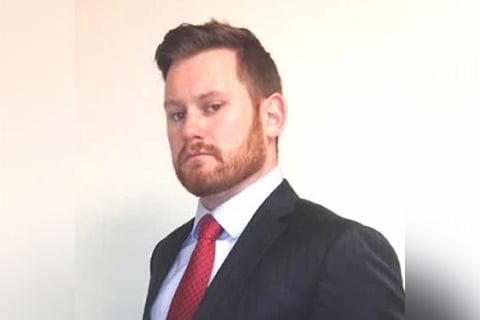 There are opportunities aplenty for budding entrepreneurs in Canada's legal cannabis market, particularly in the emerging realm of edibles, extracts and topicals. This new line of products, given the green light via Canada's Cannabis Legalization 2.0 in October 2019, has the potential to carry the immature industry – one that has arguably struggled to flower in recent months – through to its prime bud.
"Legalization 2.0 is really positive news for the industry," said Marcus Sargent, business account executive at Steer Inc., and speaker at the upcoming cannabis insurance panel at Insurance Business Canada's virtual Insurance Connect event on July 16. "That's where the really interesting developments are going to come – understanding and managing where those 2.0 products are coming from and how they're going to be delivered to the market. There are lots of opportunities and risks that will come with the development of 2.0 products – and these are all things the insurance market will have to figure out."
The early signs for the development and distribution of edibles, extracts and topicals are cautiously optimistic. While the industry for some time has been in a state of imbalance - overdeveloped producers relying on underdeveloped retail and extraction markets – the state of play is slowly shifting, according to Sargent. Even in the context of COVID-19, more retail stores are opening, and more extractors are creating 2.0 products, which in turn will lead to more distribution.
Read next: Legalization 2.0 is here – what does it mean for insurance?
"In order to get to the glory days, these cannabis 2.0 products need to come to market, and they need to be really successfully and widely adopted by those beyond just your avid cannabis enthusiast," Sargent told Insurance Business. "I'm hopeful that in 10-years, a soccer mom will debate between a gourmet chocolate or a glass of wine in the evening.
"The research and development out there is only going to get better. When you look at the opportunity to displace the black market – if legal companies can create 2.0 products with viable science behind them and close to exact dosage every time, that's when we're going to start seeing wider adopting and greater distribution of cannabis products. That's what's really exciting to me, and I think that's going to be achieved through 2.0 products because not everyone wants to smoke marijuana … but a lot of people like to eat."
Read more: How is the coronavirus impacting Canada's cannabis industry?
Legalization 2.0 is an equally exciting prospect for the cannabis insurance industry. It presents a whole new line of business that will require coverage and insurance. Two key insurance offerings will be product liability and product recall, especially considering how often recalls happen with non-cannabis-related food products, and the very stringent rules that legislators have introduced around product labelling. Other 2.0 puzzles that insurers will have to work out include: social host liability and determining levels of intoxication; and issues around intellectual property and potential disputes arising from patents and trademarks.
"The long-term outlook is really positive," Sargent stressed. "We're seeing a lot more activity out there. When I look at the risk profiles of emerging cannabis businesses today, they're shifting and different. We're seeing new start-up businesses coming to the fore and partnering with established businesses. There's a lot more collaboration between industry segments, which requires more due diligence and involvement from insurance brokers around contracts and the ultimate outcome from insurance requirements. How the risk is addressed and properly transferred among counterparties is something I've been spending a lot of time on recently, and I expect that to continue. As more extractors and value-added players come out of the woodwork and the 2.0 products start to thrive, the raw cannabis will also become more and more commoditized – all of which is good for the market."
Learn more about opportunities in Canada's cannabis insurance market by attending Insurance Business Canada's Insurance Connect – a free, virtual event on Thursday, July 16, from 1pm to 5.30pm EST. You'll also get the chance to learn about supercharging your business, growth opportunities in personal lines, diversity and inclusion, cyber insurance, emerging trends in risk management, and digital marketing. To register, click here.