Panel of top Canadian insurers discuss challenges of cannabis legalization | Insurance Business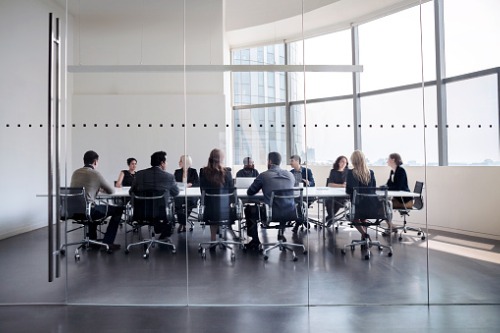 It is just over a year since Canada legalized recreational-use cannabis. While progress has been made nationwide, the first year of this budding industry has been plagued by supply shortages, permitting delays, and a lack of adequate legislation.
As a whole, Canadian insurers have been quite cautious about providing insurance solutions for cannabis-related risks. This is partly due to the ongoing stigma around marijuana and its federal illegality across the border in the United States, where a lot of Canadian companies enact cross-border business.
Another issue for insurers is the newness and uncertainty around cannabis risk and its related liabilities. For instance, in the personal auto space, there's huge concern around adverse loss development as a result of 'drugged driving'. While it's too soon for insurers to analyse cannabis-related driving trends, concern around the issue remains top of mind, especially as laws around 'drugged driving' traffic enforcement are yet to fully materialize.
Read next: In this budding industry, 'you need to be an old-school broker'
During an executive panel at the Atlantic Insurance Brokers Convention (AIBC) in Moncton, insurance leaders at RSA Canada, Intact Insurance, Wawanesa Mutual Insurance, and Economical Insurance all agreed that there are "some personal lines problems" that the industry needs to tackle.
"We all have the personal lines problem," said Carol Jardine, president of Canadian P&C operations at Wawanesa Mutual Insurance. "What behaviours are we going to see as a result of cannabis legalization? Is this a new form of intoxication, where people decide to get behind the wheel and do silly things? We're all aware of the risk."
Tom Reikman, senior vice president and chief distribution officer at Economical Insurance, added: "One of the largest issues we face from a risk mitigation standpoint is around how to actually track whether someone's under the influence of cannabis while operating a motor vehicle. Right now, the police don't have access to any really adequate testing mechanisms for when they pull a driver over … and it's a lot of very 'ambiguous'-type assessments. It's not like breathalysers, which police can use to assess drivers for alcohol intoxication there and then."
Read more: Difficult market for the cannabis industry is challenging all in insurance
It's not just in the auto insurance space where Canada's leading insurance carriers are grappling with tough questions. Under the Cannabis Act, which came into force on October 17, 2018, Canadians are allowed to grow up to four plants per residence for personal use. As such, personal lines insurers have had to change their wordings on the personal property insurance front in order to provide coverage for controlled cannabis assets.
However, beyond the allocated four plants per household for recreational usage, and into the larger quantities of cannabis in the medicinal realm – that's where things can get complicated, according to Donna Ince, senior vice president of P&C insurance at RSA Canada.
She said: "The limit of four plants per household isn't necessarily going to be an issue for insurers. Where we are potentially going to face some challenges is with people that are using cannabis for medical purposes, and how we deal with that. We recently saw a claim where someone was licensed to have 30g of marijuana a day for medical use, and he had almost $100,000-worth of marijuana stolen from his home. Now, that's a challenge. It's a one-off type of claim but it's one that would certainly go over deductible and one that we're going to have to deal with."
More about cannabis: Green light for cannabis edibles and topicals to boost insurance market growth
While these issues are challenging in the same way that any new risk would be challenging for the insurance industry, they're not impossible to find solutions for. In fact, all four panellists on the AIBC executive panel were positive about the industry's creation of new products and solutions to meet the needs of the burgeoning cannabis industry. They also pointed out that some insurers are moving faster than others in this space.
Debbie Coull-Cicchini, executive vice president at Intact Insurance, said that while Intact is "not entering into an aggressive stance on cannabis," the nation's largest P&C insurer is watching the cannabis industry developments closely in order to determine what products are needed most. She said: "We want to make sure we're offering products that insurance brokers need, but we're taking this in a slow and deliberate manner."
Want to learn more about the growing cannabis insurance industry in Canada? Attend Insurance Business Canada's Cannabis Cover Toronto at Vantage Venues on November 06, 2019. To sign up, click here