Transferring risks for licensed cannabis producers and retailers | Insurance Business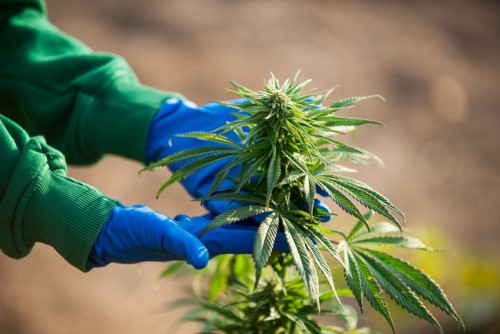 Canada's budding cannabis market is a hive of opportunity for insurance brokers. As more licensed producers, dispensaries and retailers crop up, demands for comprehensive risk transfer and risk management solutions are on the rise.
"If you look at it from a conventional business standpoint, all licensed producers, dispensaries and retailers of cannabis are going to require a comprehensive risk management package. Now that cannabis has been legalized, there's an opportunity for those businesses to transfer risks through conventional and maybe new specially-developed insurance policies," said Mario Fiorino, director of legal and assistant counsel at the Insurance Bureau of Canada.
"A typical cannabis business, like any other commercial operation, is going to have standard insurance coverages like commercial property, commercial general liability and business income protection. There are also going to be opportunities to transfer directors and officers (D&O) liability exposures, cyber liability exposures, and cargo theft exposures with respect to commercial transportation."
Despite plentiful opportunities to transfer risks, licensed producers and retailers of recreational cannabis have very little prescribed insurance requirements to abide by under the federal Cannabis Act or in provincial legislation, according to Fiorino. This presents an opportunity for insurance brokers and risk managers to fulfil their advisory and consultative roles by identifying the risks associated with commercial cannabis operations and offering corresponding risk transfer and management solutions.
Appropriate solutions might be found in the specialty and traditional markets, Fiorino added. Specialty cannabis insurance programs are emerging quickly in response to legalization, but risks can also be transferred through a combination of traditional products. "I think a commercial broker would be able to offer a pretty comprehensive risk management package to these businesses based on the current products in the Canadian market," he commented.
"This is a new and emerging industry, so I think any commercial broker wanting to offer insurance advice to licensed cannabis producers or retailers is going to have to start becoming familiar with the regulatory environment within which these new businesses operate and learn the business operations of these new commercial enterprises," Fiorino told Insurance Business.
"From my perspective, insurance brokers have to develop a sophisticated understanding of both the regulatory and the business environment for these new business operations, and then match corresponding risk management solutions to their emerging needs. It's no different to any other emerging industry."
Learn more about the key risks and coverage needs in the emerging cannabis industry by attending Insurance Business's Cannabis Cover Masterclass Toronto 2018. On November 28, leading insurance influencers will discuss key perspectives on regulation, cannabis-specific risk, business growth and how these forces combine to shape the current and future insurance market. Sign up here.