Cannabis market consolidation helps brokers tap into growing industry | Insurance Business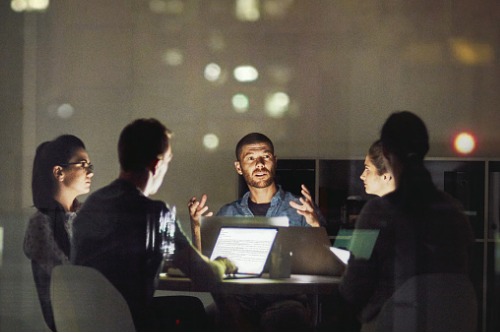 The recreational cannabis industry is no longer epitomized by black-market deals. Legalization of marijuana has thrust the product into the commercial world and exposed the industry to more traditional market forces.
One such force to hit Canada's growing cannabis industry by storm is market consolidation through mergers and acquisitions (M&A). We've already seen a number of huge deals, such as Aurora Cannabis's $1 billion acquisition of licensed producer CanniMed, which is the largest M&A deal in the Canadian cannabis industry thus far. In this case, Aurora Cannabis is looking to grow as much as possible in order to gain a competitive advantage in the recreational market.
It's not just corporate giants hoping to make gains via M&A in the Canadian cannabis market. Smaller, newly-licensed producers or late-stage applicants are also interested in M&A, either to sell up and cash-in (Canopy Growth Corp. has been acquiring late-stage applicants since legalized recreational cannabis was on the horizon) or to grow into provincial pot powerhouses.
A significant uptick in M&A activity will present new opportunities for Canadian insurers and brokers in terms of greater demand for reps & warranties (R&W), tax, litigation and other contingent insurance products linked with M&A deal-making. Canadian insurers will have an advantage over US-domiciled counterparts because of the illegality of the drug across the border.
"Some insurance companies are unable to offer R&W coverage – or any other insurance coverage – to companies and stakeholders in the cannabis industry due to the fact that they're domiciled in the US, where cannabis is still illegal at a federal level," said Jason Stone, vice president, transaction solutions at Aon.
"Here in Canada, we have various insurance companies willing to use their backing to provide R&W insurance coverage when there's a deal in the cannabis space. You just have to look at the news every day and there seems to be another deal going on. Knowing that, we expect this [M&A insurance for cannabis organizations] to be a growing industry and something we want to be at the forefront of."
The sheer newness of the recreational cannabis market can give it a high-risk factor. Concerns can only really be satisfied with proper diligence, according to Charles Fogden, national director Canada, Aon M&A and transaction solutions at Aon. This is where leading brokers tolled with the appropriate diligence suites and networks can really shine.
"The general rule of thumb is – no diligence, no insurance," Fogden told Insurance Business. A broker with expertise and strong knowledge of the cannabis industry has an opportunity to support cannabis clients and present them with deep professional resources to advise on contentious issues within a deal, relative to R&W insurance. As Stone pointed out: "It's all about getting insurance carriers comfortable with the risk."
Learn more about the key risks and coverage needs in the emerging cannabis industry by attending Insurance Business's Cannabis Cover Masterclass Toronto 2018. On November 28, leading insurance influencers will discuss key perspectives on regulation, cannabis-specific risk, business growth and how these forces combine to shape the current and future insurance market.