A lesser-known way P&C insurers are helping Albertans fight hail | Insurance Business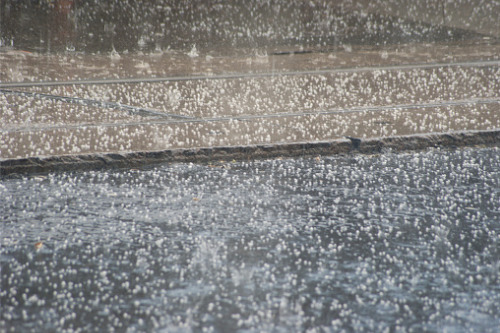 For 25 years, property and casualty (P&C) insurers have pumped millions of dollars into a much-needed hail suppression program in Alberta.
Back in 1996, the industry founded the Alberta Severe Weather Management Society (ASWMS), a private, non-profit organization that was established to administer a cloud seeding program with the sole purpose of reducing the impact of hailstorms on the lives of Albertans.
The ASWMS defines cloud seeding as: "a form of intentional weather modification that involves the process of dispersing a particular substance ([it uses] silver iodide) into developing clouds." The goal of cloud seeding is to change the micro-physical properties within the clouds in order to eliminate or reduce the size of hailstones that form and fall during severe convective storms.
Read next: Calgary Hailstorm one-year on - Lessons learned
A private atmospheric and cloud seeding company called Weather Modification Inc. is contracted by the ASWMS to fly twin-engine, high performance aircraft through storms as they develop along the foothills from the west of High River, all the way to Rocky Mountain House, AB. The aircraft seed thunderstorms with billions of microscopic iodide particles, which cause the cloud moisture to freeze and form ice crystals.
"Seeding results in the formation of billions of additional ice crystals that compete for excess cloud water, thus producing smaller ice particles," the ASWMS explained. "Many of these ice crystals melt completely as they fall through warmer sub-cloud air on their way down, but even those that don't are still significantly smaller than the 'bruisers' that smash windows, dent cars, and wreck roofs and siding."
The ASWMS has been funded by the P&C insurance industry for 25 years and "will continue on for the foreseeable future," according to Rob de Pruis, director, consumer and industry relations, Western, Insurance Bureau of Canada (IBC). He said: "It's a unique way that the P&C insurance industry is trying to protect the residents and business owners throughout central and southern Alberta, but not many people are aware of it. They don't do a large splash in the media or share a lot of details […] but over the past 25 years, they have made an impact on reducing damages from hailstorms in the province."
The program was in place for the catastrophic Calgary hailstorm in June 2020, which caused 70,000 insurance claims with total insured damages of approximately $2.3 billion. This was the costliest hailstorm in Canadian history and the fourth costliest natural catastrophe on record for insured losses. But without the cloud seeing program, the losses could have been even worse.
Read more: IBC rolls out virtual insurance assistance centre in Alberta
"Multiple aircraft were sent out to seed storm clouds at the time [of the Calgary hailstorm]," de Pruis told Insurance Business. "As the storm cell started to advance north through the Airdrie area, the hail became less damaging as the storm cell progressed. So, the inference was that there was less damage [north of Calgary] as a result of this cloud seeding. However, it's very difficult to quantify the impact. What would the damage have been from a two-inch diameter hailstone versus an inch-and-a-half diameter hailstone? It's difficult to quantify that."
This isn't the only cloud seeding program of its kind. There are many jurisdictions worldwide that use very similar technology to alter precipitation in hail-prone areas, or even to develop precipitation in drought-stricken areas.
"It's really just trying to modify the weather to a small degree, to try to enhance that for the people that are living in these areas for the better," de Pruis added. "And I think it's important to highlight the insurance industry's role in that. The industry has spent tens of millions of dollars to fund this program for Albertans, with the sole purpose of trying to reduce damages from hail, because we do understand it is a very big deal in the province."