Calgary remains ill-prepared for 1-in-100-year flood | Insurance Business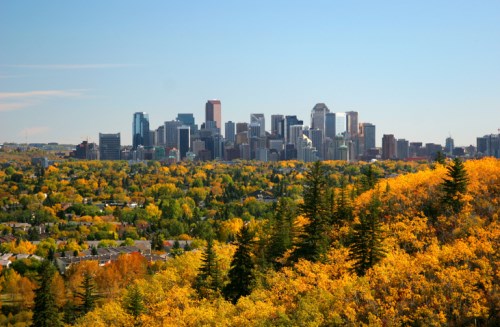 Years have passed since Calgary experienced its worst flooding event in 2013, and some believe the city is still unprepared for another major flooding.
A special feature by CBC News said that the city is facing a 3.9% chance of experiencing a "1-in-100-year" flood.
"That really means a flood that is of such magnitude that it has a chance of occurring of one per cent ... in any given year," explained Calgary watershed analysis leader Frank Frigo. "So, having a 100-year flood does not mean that, if you have one, then you'll have 99 years where you do not."
Although a flood of such magnitude only has a 1% annual chance of happening, Frigo noted that it could happen quite irregularly, not just every hundred years or so. He pointed out that in Calgary, there were two major flood events in 1879 and 1897 – both bigger than the 2013 flood.
"And that isn't because the natural system can't produce [the floods]," he said. "It appears, based on all hydrologic analysis, to simply have been a question of chance."
Despite the real risk of a 1-in-100-year flood, Calgary has yet to pull the trigger on any large-scale measures designed to handle such flooding.
After the 2013 flood, the PC government at the time had considered a proposal to build a diversion tunnel from the Glenmore reservoir that leads into an off-stream storage site near Springbreak Road – a policy the NDP government chose to continue in 2015.
Time has passed, and the project remains unfulfilled due to resistance from property owners in the area of the reservoir, as well as several bureaucratic issues.
CBC News reported that the province still needs to acquire land for the reservoir from private owners, through direct transactions or expropriation, which takes a lot of time. Construction costs for the project are estimated at $292 million, while land acquisition costs are from $80 million to $140 million, depending on how much land is purchased versus expropriated.
The province also needs to secure environmental approval from the federal government before it can even begin building the reservoir. A federal regulator had sent back the province's initial environmental impact assessment, saying it lacked detail. Alberta had just sent a new assessment in spring, but may have to wait until March 2019 for a response.
Related stories:
B.C. braces for less breathing room between flood, wildfire seasons
Experts: Canada can no longer "cheat the system" when it comes to flood risk