"Canada is increasingly becoming a riskier country to insure" | Insurance Business Canada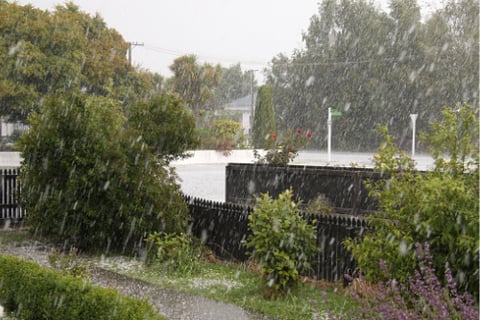 Natural catastrophes are taking a toll on the Canadian economy, with the Insurance Bureau of Canada (IBC) revealing in a new release, based on data from CatIQ, that severe weather caused $2.4 billion in insured damage in 2020. The IBC's list of the most impactful severe weather events says a lot about the key risks facing Canadians, with the Calgary hailstorm on June 13 and flooding in Fort McMurray from April 26 to May 03 taking top spots at $1.3 billion and $562 million in insured losses, respectively.
Read more: Climate-related catastrophes shaved billions off of Canada's GDP – repor
Pointing to the hailstorm in particular, Craig Stewart, vice president of federal affairs at IBC, noted that 2020 made it clear that every part of the country is now exposed to severe weather events.
He continued: "Each year, it's a different type of event that seems to drive losses. In 2016, it was the Fort McMurray fire, in 2017 and 2019, it was widespread flooding across eastern Canada, and then in 2018, it was tornadoes in Ottawa – and now, the leading event in 2020 was a hailstorm," which notably lasted for 20 minutes and resulted in 100,000 claims, making it the most intense hailstorm in Canadian history.
Meanwhile, the flooding in Fort McMurray, whose residents not so long ago lived through a devastating wildfire season, has had other impacts outside of insured losses. Stewart compared the situation in the region to that of California, where there's been a "real chill" when it comes to insurability – a similar problem that coastal properties in Florida face due to hurricane risk.
"Fort McMurray is not at that point yet, but it does have an impact," Stewart said. "Insurers are looking very carefully at their exposure to wildfires generally."
Some of the questions on insurers' minds when it comes to Fort McMurray specifically are whether the communities are doing enough from a resiliency perspective and whether they are putting enough measures in place to protect homes that are being permitted to be built. In the case of the city of Fort McMurray, it has done a good job in making upgrades and taking careful steps forward, said Stewart. However, these types of catastrophic events illuminate the need for municipalities and all orders of government to be working with insurers on lowering risk in Canada so that the industry can maintain affordable and available insurance.
Read more: What's the leading type of flooding in Canada?
"Canada is increasingly becoming a riskier country to insure," Stewart told Insurance Business. "We're seeing these multibillion-dollar losses year in and year out, and the climate forecasts are only going to get worse. We're going to see more wildfires in western Canada and more flooding in eastern Canada, and, from an insurability perspective, Canadians are going to pay for it through insurance premiums … and as taxpayers – because often, it's taxpayer dollars that go to repair roads, bridges, and infrastructure that gets damaged during these events."
Other events from 2020 that resulted in significant damage, according to IBC, included the rainstorm and snowstorm that hit southern Ontario and Quebec on January 10 ($98 million in insured losses), the BC rainstorm on January 31 ($42 million), storms in central and southern Alberta in July and August ($221 million), and an Ontario windstorm on November 15 ($88 million).
Read more: IBC reveals massive Ontario storm damage total
To work towards resiliency on the severe weather front, the Canadian government launched the Task Force on High Risk Residential Flood Insurance and Strategic Relocation in 2020, through which insurers will work with governments across the country to ensure every Canadian has access to affordable flood insurance. Nonetheless, the IBC says that this "should be part of a larger coherent plan, rather than a standalone effort."
"The private insurance market can cover about 90% of Canadians. However, for those 10% of Canadians, which are about a million residential properties, we know they're at such high risk of flooding that they cannot obtain affordable insurance," explained Stewart.
The task force is looking at other solutions and is following the lead of markets like the UK, which has worked on introducing public-private partnerships so that homeowners can obtain affordable insurance, no matter where they live.
At the same time, there also need to be incentives in place to encourage communities and homeowners to protect themselves, because insurance is only one piece of the puzzle. Home retrofit programs that increase resiliency, investments in disaster-mitigating infrastructure, and widespread education programs about the risk of catastrophes and how to defend against damage need to be available as well, said Stewart.
Read next: Combination of factors increasing risk of wildfire in Canada
The coming year will see the IBC work to make public-private partnerships that target climate-related risk more fruitful for Canadian insureds – and it certainly will have its hands full.
"The federal government has released a climate plan that focuses on net-zero carbon emissions by 2050. Although we congratulate them on that, to date, the federal government has not invested in programming for resilience to help protect Canadians from the floods, fires, winds, and hail that we're already experiencing," said Stewart. "Our priority is working with all orders of government on highlighting that climate change programming can't simply be about carbon pricing or energy efficiency. It should be prioritizing risk reduction, because we are now paying the costs for past inaction on climate change."