Cold front in southern Ontario causing high winds and storm surges | Insurance Business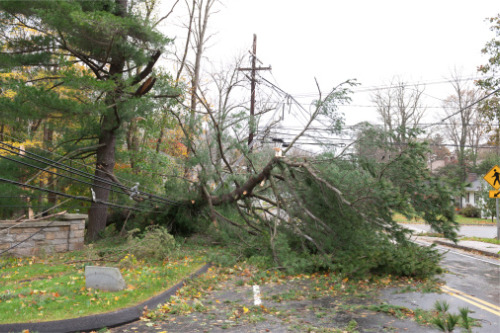 Stormy weather in southern Ontario has led to power outages and a possible flooding risk.
Multiple residents of both Hamilton and St. Catharines have reported power outages due to the storm. As of 4:15pm on Sunday, Alectra Utilities said that about 2,000 people in Hamilton have no power, while approximately 5,000 people in St. Catharines are also dealing with power issues.
The utilities company said that it had dispatched crews to make repairs and restore power to affected areas.
Environment Canada stated that a cold front is sweeping through the southern Ontario region, causing strong southwest winds with speeds between 90 and 110 km/h. Although the wind is expected to calm down by Monday, CBC News warned that until then, wind damage to roof shingles and windows may occur.
Meanwhile, the nearby municipality of Haldimand County has issued a flood and high lake level warning, advising residents staying in cottages along the shores of Lake Erie to leave, and requesting permanent residents to take shelter. The warning is in place for both the Lake Erie shoreline area, as well as several downstream areas of the Dunnville Dam.
"Individuals currently staying at properties along the lake are encouraged to leave and return to their permanent residences," the municipality's notice said.
According to the county, provincial surge models suggest that the water levels could rise by 2.98 metres above chart datum.