Commercial properties being submerged by rising flood risk | Insurance Business Canada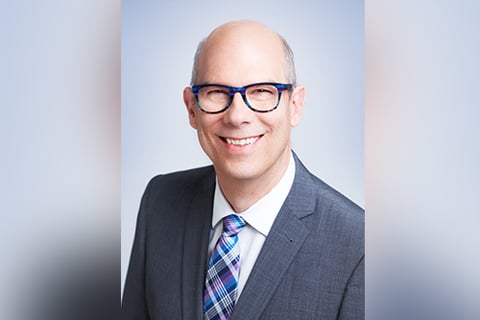 Instances of flooding across Canadian communities this year have continued to make it clear that this natural catastrophe is a big problem, with the property and casualty insurance sector reporting over $1.8 billion annually in insured losses from 2009 to 2018.
In the commercial property space, real estate owners and managers have also been hit with the detrimental impacts of flooding, according to a new report from the Intact Centre on Climate Adaptation, titled "Ahead of the Storm: Developing Flood-Resilience Guidance for Canada's Commercial Real Estate." The report serves as Canada's first guideline on how to improve the flood resiliency of commercial buildings, and was sponsored by BOMA Canada and REALPAC, whose collective membership represents a majority of large commercial real estate companies in the country.
Read more: Broker frustration around flood insurance continues after the latest wet season
For Alain Lessard, Intact's senior vice president of commercial lines, the Alberta flooding in 2013 – which resulted in between 150,000 to 180,000 people not having access to office buildings in downtown Calgary for around two weeks – was his wake-up call about the severity of the issue.
"Probably a month after that, I was in Calgary and the hotel where I was at [had] their gym and [amenities] like that in the basement, and everything was still not accessible, so it had really a lot of impacts on all the businesses in downtown Calgary," he told Insurance Business, pointing to floods in Toronto in recent years as other examples of this catastrophe's growing intensity.
Other insurers have likewise realized in recent years that flooding has become a significant peril, and that more properties than people initially thought were located in floodplains. In fact, flood maps have been shown to be out of date, inaccessible to the public, or plain indecipherable.
"I still remember the first time we introduced maps and in trying to help underwriters evaluate the flood peril, it was interesting to see that the regions that could be affected by a flood were not necessarily just [located in] a circle around the river, but were really affected a lot by the elevation of the terrain," said Lessard. "A lot of investment has since then gone in at the insurance level to try to better assess the peril."
Read more: BC's ranchers await financial compensation following Chilcotin River flooding
Nonetheless, people and businesses are still not all on the flood insurance bandwagon, despite the clear threat.
"The take-up rate on flood is still not 100% – it probably hovers around 40% or 50% – and I think this is where the paper that's come out of the Intact Centre on Climate Adaptation and University of Waterloo regarding preparedness and what can be done to make our businesses and our buildings more resilient comes into play," explained Lessard. "It's really a toolkit."
Read more: Affordable insurance, relocation incentives needed to protect against future flooding risk
Many of the improvement suggestions can be done in advance and don't require physical retrofitting of buildings, such as emergency preparedness and response plans, and establishing tenant communication channels. Other risk mitigation methods might require more planning, like making sure that heating, cooling, ventilation, and air conditioning equipment, as well as electrical transformers, switchgear, service panels, and communication systems are elevated above expected flood levels.
Implementing flood resiliency measures is important for commercial real estate owners and managers, since flooding can impact credit ratings and tenants as well as lead to lawsuits, according to the recent Intact Centre report, but Lessard expects that it will take a bit more time for the message to sink in.
"It needs probably a bit of a repeated information and repeated exposure to the notion of flood for people to start really reacting and building on that," he said, adding that brokers can help on the education side in this tough marketplace.
"We are currently in a hard market in commercial lines in Canada. Premiums are increasing a lot and I think this is an opportunity for brokers to educate clients about loss mitigation issues. I think they can help clients look and realize the peril they're in," explained Lessard. "They also have a role to make sure that carriers are recognizing the effort made by the clients on the loss mitigation aspect."