Hard market a 'tremendous opportunity' for Canadian MGAs | Insurance Business Canada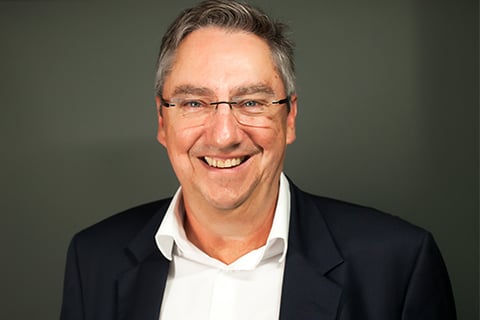 A hard market. For some, it spells strife; for others, opportunity. Canadian managing general agents (MGAs) are well and truly in the second camp. Why? Because insurance companies have capital to deploy, and they're looking for business with good loss ratios, contrary to the poorly performing segments that have contributed to the so-called hardening market.
Michael McLachlan (pictured), president of Trinity Underwriting Managers (Trinity), a Toronto-based firm that was recently voted as an All-Star MGA via Insurance Business Canada's annual Brokers on MGAs survey, described the hard market as "a tremendous opportunity" for MGAs.
He explained: "A wise man told me once that an investor in an insurance company should expect a minimum of 10% better return than they would get from a guaranteed investment, like a bond. Right now, with interest rates at 2%, they would expect to get a 12% return on investment. Therefore, the insurance company has to run close to a 90% combined ratio to generate those kinds of returns.
"Dealing with MGAs is inherently more expensive because we add a cost to the process. The handling costs for business through an MGA is typically 40% to 50%. So, that MGA has to run at a 40% loss ratio or better to justify giving them capital to generate business. The MGAs that I've run in the last 25 years have consistently run at a 10% to 15% loss ratio. When there's a hard market, the insurers still need to use the capital. If they don't, they've got to give it back to the investors, and no insurance company wants to do that. So, they search out companies like Trinity and they back them."
Trinity is taking advantage of the current market conditions by launching a number of new initiatives. The firm has just introduced Trinity Sport, a niche sports and entertainment unit that will provide coverage for sporting events, associations, clubs, one-off events, sporting leagues and so on. Like many lines of business, the sports and entertainment sector has not been particularly profitable in recent years. There's been some turmoil in the market, with capacity shifting between players.
"Trinity Sport will provide coverage for general liability, as well as the auxiliary coverages like accident, cyber, directors and officers and property that these businesses may need. That puts us in a competitive position in the market," McLachlan told Insurance Business. "Although most of the business we write on the liability side is claims-made, obviously the sports coverage is occurrence, but it's short-tail occurrence. In other words, if it's not working, we're going to find out pretty quickly. We think there's going to be a shortage of capacity in the market, and brokers will be looking for support, and there's an opportunity for us to be able to provide that support."
In addition to Trinity Sport, the MGA is also looking at an opportunity to sell reps and warranties insurance to SMEs, focusing on deals of $25 million or less, as well as building out its capabilities in tougher classes of business, like technology, life sciences, engineers, cannabis-related risks and so on. As McLachlan put it: "We're looking at lots of opportunities to grow. I don't see this hard market changing in the next little while, so we expect to do very well in that environment. I can foresee Trinity growing substantially in 2020 and into 2021."
Trinity can only grow with the support of its broker partners. The broker force is perhaps the group most challenged by the hard market as they're having to work harder to find capacity and also deliver difficult news about rate increases to clients. According to McLachlan, the professionalism of brokers really comes to the fore as the market hardens up. He said brokers who are focused on providing value to their clients, rather than just throwing out the cheapest price, will do very well in a hard market.
"My advice to brokers in this changing market is to understand that MGAs will still strive to provide the level of service they have in the past, but they're going to be much, much busier," McLachlan added. "They're not going to rush out and hire a whole lot of people because they understand the market is cyclical, so things will change, and they have to control costs. Therefore, as MGAs get busier, the more professional the submission and the more information a broker can provide the MGA, the easier it is for that MGA or insurance to come to an underwriting decision, and the better off everybody is."