Ecologist: Wildfires are "burning more intensely" thanks to climate change | Insurance Business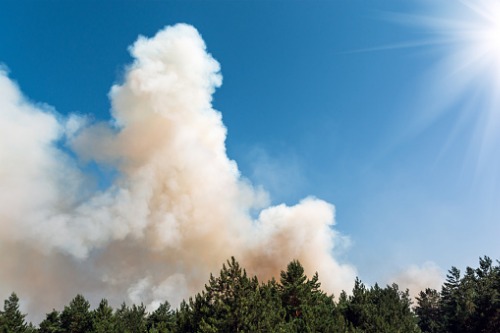 A Guelph University ecologist has warned that the various wildfires that are currently affecting North America are signs of even more terrible things to come.
"These fires are burning more intensely," Merritt Turetsky, who is also a member of the university's integrative biology department, told CBC News. "These are a direct consequence of climate change."
Turetsky's statements come as active wildfires rage in Ontario, British Columbia, California, Sweden and Greece.
Earlier this week, several lightning strikes occurred throughout BC, causing 57 new wildfires.
"If you look back to last week, it was very hot and dry across the province. That really increased the fire danger risk for basically all of BC," said BC Wildfire Service fire information officer Ryan Turcot.
"A lot of these new fires that started were concentrated in northeastern BC and southeastern BC, including a few more high-profile visible fires that cropped up last night."
Meanwhile, Ontario's Ministry of Natural Resources and Forestry announced that nine new fires were discovered in the province's northwest, while four more erupted in the northeast on Monday, CTV News reported.
Turetsky explained that wildfires have always been a part of the boreal forest system in nature. However, thanks to climate change and global warming, the level of burning recent wildfires have exhibited is far higher than before.
"What we're seeing now on the ground leading to these very dangerous conditions is unhealthy burning. [Conditions] are yielding large, large fires — larger than anything we've seen before," the ecologist explained.
Related stories:
Zurich shines spotlight on catastrophic events
B.C. braces for less breathing room between flood, wildfire seasons