Highway crash causes new wildfire, 1,000 people ordered to evacuate | Insurance Business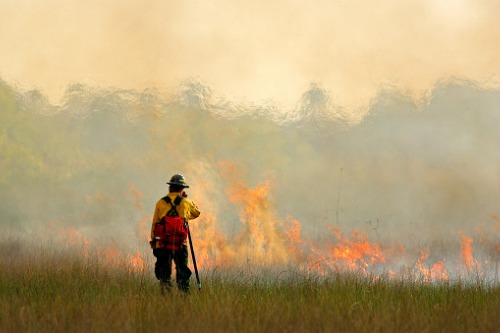 A new wildfire that erupted near Sicamous, BC has led to an evacuation order for 1,000 people living in the area.
The fire, which is burning near Two Mile Creek, started yesterday afternoon after a van crashed into a hydroelectric pole with a transformer, said Sicamous Mayor Terry Rysz.
"When the transformer hit the ground, it exploded. And of course, it just started the fire and the fire started to go uphill," the mayor added.
According to Tracy Hughes of the Columbia Shuswap Regional District, the evacuation order for Sicamous affects 300 properties and 1,000 people. It covers communities south of Sherlock Road, southeast of Cook Avenue, Gillis Avenue, Larch Avenue, east of the Sicamous Narrows and Mara Lake, and north of Sicamous Creek.
"Everyone in that area is on evacuation order and must leave the area immediately," said Hughes.
A resort town, Sicamous has a total population of about 2,500.
CBC News reported that the Sicamous fire is one of hundreds of wildfires that are currently burning across BC. In response to these fires, the province declared a state of emergency yesterday; it will stay in effect for 14 days, but may be extended as needed.