IBC: 2018 summer storms in the Prairies caused over $200 million in insured damage | Insurance Business Canada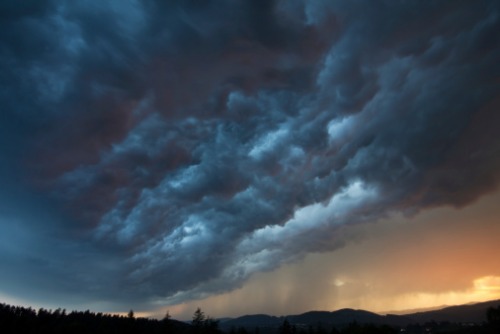 The Insurance Bureau of Canada (IBC) has issued a release saying that this year's summer storms that hit the Prairies have caused hundreds of millions of dollars in insured damage.
Citing data from Catastrophe Indices and Quantification, IBC said that the Prairie Provinces have together seen over $200 million in insured damage so far in 2018. The same data indicated that since May 2017, weather-related insured damage on the Prairies has reached $464 million.
In its release, IBC listed the specific storm events that have contributed to the losses thus far.
Central Alberta saw severe thunderstorms and hail on July 13 and 14; the storms also affected Saskatchewan, bringing hail, strong winds, and heavy rainfall. This storm event caused more than $30 million in insured damage to homes, businesses and vehicles, IBC reported. The bureau noted that the cost to repair cars with sophisticated systems was a contributor to the high number.
August 01 to 03 saw severe thunderstorms hit the region. Calgary, in particular, was beset by hail that caused significant auto and property damage. The period also saw a tornado touch down in Alonsa, Manitoba, which ruined buildings and cars. In total, the storm event caused $80 million in insured damage.
Another storm in mid-June caused heavy rain and hail in both Saskatchewan and Manitoba – it caused $90 million in insured damage.
Related stories:
IBC: June storm caused over $90 million in insured damages across two provinces
IBC supports Toronto's flood resilience program