IBC: June storm caused over $90 million in insured damages across two provinces | Insurance Business Canada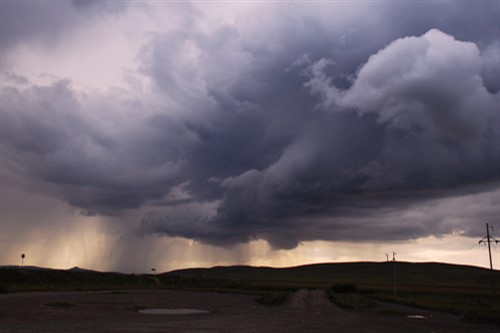 The Insurance Bureau of Canada (IBC) has published a report that says a storm that occurred mid-June affecting portions of Saskatchewan and Manitoba led to over $90 million in insured damage.
Citing data from Catastrophe Indices and Quantification Inc. (CatIQ), IBC noted that weather-related insured losses in both provinces have surpassed a quarter of a billion dollars since 2017.
According to the report, Saskatchewan generally saw strong winds and large hail – with hailstones up to the size of baseballs, in some cases – that caused significant damage to property. Some cities in the province had it harder than others; in Estevan, the storm damaged vehicles, windows, siding, crops, and even industrial equipment. In North Portal, hail the size of two-dollar coins broke windshields, and in Bienfait the strong winds overturned saltwater storage tanks.
In addition, Estevan experienced power outages as the storm downed power lines. Hartney and Portage la Prairie in Manitoba also experienced power outages resulting from downed lines.
Road flooding was another issue reported in both provinces. IBC said that 42mm of rain was reported at The Forks in Winnipeg, and 25mm was reported at Winnipeg Airport.
"Insured losses from storms are only part of the picture. Taxpayers are also footing the bill for this damage, since many losses that are uninsured are paid through provincial disaster financial arrangements. We are witnessing more frequent, intense storms, consistent with the results of a changing climate," said IBC Western vice-president Bill Adams.
"These losses show that urgent action is needed on adaptation as well as mitigation. There are concrete things that can be done by provinces and communities right now such as better land use planning and changes to building codes," Adams added.
Related stories:
IBC supports Toronto's flood resilience program
CatIQ, PERILS launch Canada's first industry exposure database