IBC deploys virtual disaster assistance following deadly derecho storm | Insurance Business Canada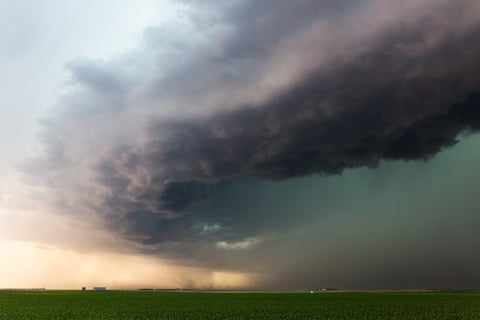 In the wake of the derecho storm that slammed into Ontario and Quebec on May 21, the Insurance Bureau of Canada (IBC) has deployed its virtual Community Assistance Mobile Pavilion (CAMP) to assist residents impacted by the event.
The storm affected a densely populated corridor across Southern Ontario and into Quebec. Generating wind speeds of up to 144 km/h, reports say that the derecho led to power outages affecting an estimated 480,000 people and the deaths of at least ten people.
Read more: Saturday derecho damages two provinces, leaves 10 dead
In terms of damage, the storm impacted residential and commercial property alike, as well as public infrastructure. An estimated 15 million people are affected by these damages.
"This severe weather event resulted in a tragic loss of life, and our hearts go out to the families and friends coping with tremendous grief during this difficult time," commented IBC Ontario vice president Kim Donaldson. "There has also been wide-spread destruction to property and public infrastructure. While recovery efforts continue, rest assured that anyone whose property or vehicle was damaged can contact their insurance representative when they are ready to start the claims process."
Donaldson recommended that anyone with general insurance questions should contact IBC's Consumer Information Centre.
IBC offered a reminder that consumers must be mindful of what their insurance covers; insurance representatives should be able to confirm what can or cannot be covered by a policy. The bureau also encouraged affected policyholders to document the damage to their property, automobiles, and belongings. Any proofs of purchase related to storm cleanup or alternative living expenses should also be kept for later reference.
In a release, IBC stated that insurers serve as "second responders" in the recovery period following catastrophes. The bureau's virtual CAMP is staffed with trained insurance industry personnel, who are also at hand at the Consumer Information Centre, ready to address consumers' insurance questions, IBC explained.