Saturday derecho damages two provinces, leaves 10 dead | Insurance Business Canada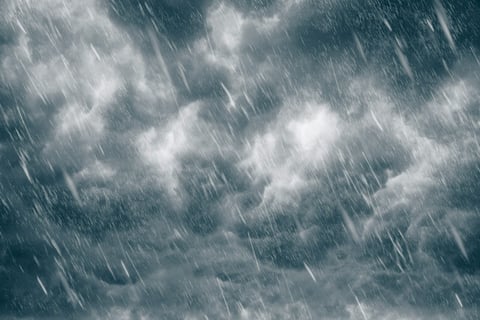 A severe storm event which swept through the provinces of Ontario and Quebec has led to power outages affecting some 900,000 households and – as of May 23 – ten deaths.
The Saturday storm, which was classified by Environment and Climate Change Canada as a derecho, generated wind speeds of up to 132 km (82 miles) per hour. It caused widespread damage in both Ontario and Quebec, uprooting trees, knocking down electric poles, and even toppling transmission towers. In the Ottawa area alone, the storm managed to knock down or destroy 200 poles.
Two Ontario communities – Clarence-Rockland and Uxbridge – were so damaged by the storm that they have declared states of emergency in their respective regions, CTV News reported.
At the height of the storm, as many as 900,000 homes in both Ontario and Quebec were without power. As of Monday afternoon, Hydro Ottawa said that 400,000 customers are still without power. Hydro-Québec, meanwhile, reported that there were some 350,000 customers that are still cut off from electricity – many of the power outages in the province were centred in the Quebec City, Outaouais, Laurentians, Lanaudière and Montérégie regions.
The Insurance Bureau of Canada (IBC) has advised policyholders to document storm damage to their homes, belongings and automobiles using video and pictures. It has also prescribed that policyholders should keep the receipts if they are having a crew help with the cleanup or remediation of their properties.
"All of us as either homeowners or insurance policy owners, we have an obligation to sort of mitigate damage," IBC director of consumer and industry relations Anne Marie Thomas told CBC News.
"If you can't get, whether it's a roofer or construction personnel, today, maybe tarp … holes, patch up what you can in order to prevent further damage."