IBC: January storms caused $134 million in insured damage | Insurance Business Canada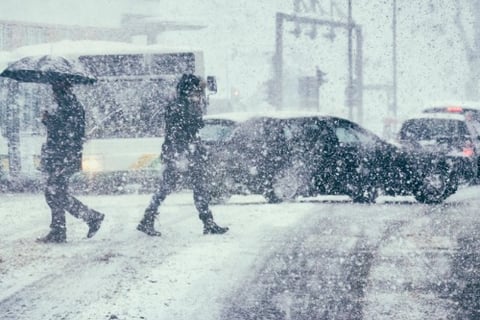 The two winter storms that hit Western Canada in January caused more than $134 million in insured damage, the Insurance Bureau of Canada (IBC) said in a statement.
The bureau produced the number based on surveys conducted by Catastrophe Indices and Quantification (CatIQ).
The first storm ran from January 12 to 14, bringing intense winds to BC, Alberta, and Saskatchewan. In BC, the storm was powerful enough to down trees and power lines, causing power outages in the region. Most of the damage in Alberta was centred around the Taber, Lethbridge, and Calgary. But IBC noted that it was Saskatchewan that saw the worst of the storm, experiencing the most prolonged period of extreme wind gusts, with speeds exceeding 100 km/h. Property owners in southern Saskatchewan reported extensive damage to farm structures, including barns and grain bins. Houses and other structures were also reported to suffer property damage due to wandering grain bins.
For the first storm, damage was close to $30 million in Alberta, and nearly $70 million in Saskatchewan.
Meanwhile, the January 19-20 snowsqualls in Alberta posted wind speeds of 193 km/h west of Calgary – the equivalent of an EF-2 tornado. Central Alberta experienced slightly weaker winds, but they still peaked at 107 km/h. The snowsqualls downed trees and power lines, collapsed roofs, and tore off shingles, vents, and siding. The total damage of the snowsqualls is estimated to be nearly $32 million.
"Once again, severe storms have caused havoc in Western Canada," said IBC Western and Pacific acting vice president Aaron Sutherland. "These events are examples of the increasing impact of extreme weather and the need to increase investment in measures to adapt and better protect Canadians from coast to coast."
IBC also noted in its release that Alberta has experienced more severe weather events this decade than any other region in Canada.