IBC mobilizes on-site insurance assistance in tornado-stricken Barrie | Insurance Business Canada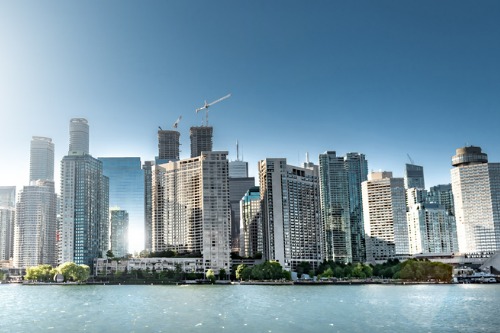 The Insurance Bureau of Canada (IBC) has deployed its Community Assistance Mobile Pavilion (CAMP) to support households in Barrie, Ontario that were affected by the July 15 tornado.
CAMP is a program that provides disaster victims with access to on-site insurance-related information. The city of Barrie has set up the emergency support centre at Saint Gabriel the Archangel Catholic School and, as of July 19, IBC has representatives at the school to help tornado victims with their insurance inquiries.
Affected residents can also contact IBC's Consumer Information Centre at 1-844-2ask-IBC (1–844-227-5422) for more information about home, business, or auto insurance concerns.
Read more: IBC offers insurance advice following Ontario tornado
Last week, IBC issued an advisory immediately following the tornado incident, notifying policyholders that their insurance representatives can help them understand what their insurance covers.
The tornado that hit Barrie was just one of five that struck the province of Ontario last Thursday. All five storms were designated in the EF-2 range by the Northern Tornados Project, with estimated wind speeds of 210km/h. Researchers also said that the damage zone of the Barrie tornado is 12 kilometres long and 600 meters wide.