IBC reveals cost of 'intense storm' that struck Ontario and Quebec | Insurance Business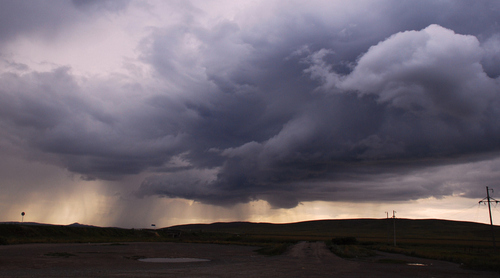 The Insurance Bureau of Canada (IBC) has released a statement revealing a storm that hit parts of Ontario and Quebec in early April resulted in tens of millions in insured damages.
Citing data from Catastrophe Indices and Quantification Inc. (CatIQ), the IBC said the insurable damage caused by the storm was worth more than $85 million.
The weather event brought severe rain, heavy snow, and damaging winds. Ontario, which was the first to be hit, saw over 145,000 power outages and property destruction in the Niagara Region. The storm later moved to Quebec, where it also caused significant havoc.
Of the damages caused by the storm, Ontario was hit the hardest. IBC noted that most of the claims made in the province were for homes. In both provinces, heavy snow led to poor driving conditions and consequent auto claims. A 50-car pile-up occurred on Highway 400 in Barrie, Ontario due to ice-slick roads.
"Insured losses from storms such as these are increasing rapidly. However, this is only part of the picture. Taxpayers are also bearing the brunt of these costs since many losses are uninsured. We're witnessing more frequent, intense storms which we now know are attributable to climate change," said IBC federal affairs vice-president Craig Stewart. "The present costs of climate change are real which is why urgent action is needed on adaptation as well as mitigation."
The bureau also issued another release coinciding with the recent flooding in New Brunswick. The local St. John River's water levels reached 8.2 meters – 1.7 meters above flood stage – over the weekend, leading to flooding in nearby areas.
Although the river's levels have since stabilised, IBC is urging residents to be alert for another flood.
"We have seen the devastating effects that flooding can have on communities," said IBC government relations manager Erin Norwood. "Warming temperatures, melting snow and heavy rain add to the problem. IBC is reiterating the need for everyone to be on alert and to stay safe. We want to help make sure New Brunswick residents are prepared and ready to deal with the potential damages."
Related stories: