IBC: ShakeOut 2018 was a record-smashing success | Insurance Business Canada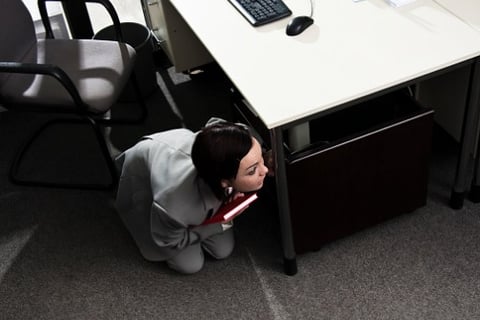 The biggest earthquake preparedness event in British Columbia has posted record-breaking attendance for this year.
According to a release from the Insurance Bureau of Canada (IBC), the 2018 Great British Columbia ShakeOut event drew 913,000 participants from all over the province. This is the highest number of participants the event has seen since its inception in 2011, IBC noted.
This year's event saw IBC join the BC Earthquake Alliance, Emergency Management BC, and Ocean Networks Canada to demonstrate to the public how to "Drop, Cover, and Hold On" in the event of an earthquake. The event also marks the installation of the final set of earthquake early warning sensors both above and under water off the western coast of Canada.
"IBC is proud to once again take part in this year's Great British Columbia ShakeOut," said IBC vice-president for Pacific Aaron Sutherland. "Government, businesses, and all British Columbians have a role to play in creating a culture of earthquake preparedness across this province. By working together, we can make British Columbia a safer, better prepared province for when disaster strikes."
"On behalf of the British Columbia Earthquake Alliance, we would like to thank all British Columbians for participating in the drop, cover and hold on drill and taking the first steps to becoming prepared for an earthquake," added BC Earthquake Alliance president Dave Cockle.
"More British Columbians participated in the ShakeOut drill than ever before, and that's great news for safety. Earthquakes are one of the critical hazards we face in BC, and practicing how to drop, cover and hold on in an earthquake could save lives," remarked Parliamentary Secretary for Emergency Preparedness in BC Jennifer Rice.
Related stories:
IBC: Last call for ShakeOut participants
IBC: Quebecers are still unprepared for an earthquake