RSA Canada strikes partnership with WWF over climate resilience | Insurance Business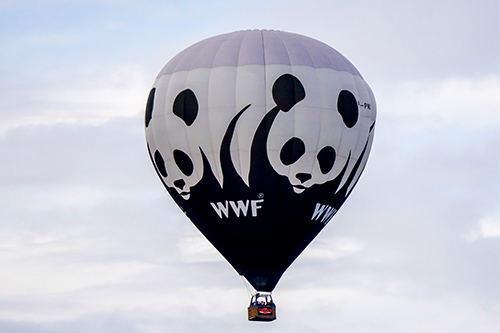 RSA Canada has announced that it has formed a partnership with World Wildlife Fund Canada (WWF) to improve Canada's education on climate and flood, as well as to push for disaster resilience.
The two have announced in a release that as one of their first initiatives, they will work with community partners based near the Saint John River (SJR) to assess vulnerabilities of the tributary and help develop adaptation plans. These plans include restoring ecosystems and building natural infrastructure.
"Building resilience is critical as it goes beyond adaptation and sees communities over a large geographic area coming together to ensure they can 'bounce back better' from impacts like flooding," said WWF Canada lead freshwater specialist Simon J. Mitchell.
Mitchell also noted that RSA Canada and WWF's work in the SJR watershed is helping build a model that local communities can refer to in order to enhance their own flood resilience.
The partnership has also produced a survey that takes a critical look at flooding across Canada. According to the study, 31% of Canadians said they are worried that they will experience flooding in the next 12 months. But despite the growing concern about the risks of flood, knowledge about how to handle such disasters is painfully low – the survey found that 47% of Canadians do not know how to protect their home from flooding.
Other findings of the report include:
74% agree that flooding has increased in Canada

77% have attributed the increase in flooding to climate change
47% believe that the lack of green space to absorb the water is to blame for the increase

The survey uncovered the following flood-related knowledge gaps and misinformation:

93% believe that they are not living in an area prone to flooding
27% are unsure if paved surfaces lead to greater rainwater runoff
19% are unsure if flooding only occurs following heavy rains
19% are unsure if flooding only occurs near bodies of water
"I've seen the destruction and disruption that flooding can cause firsthand. In many cases, Canadians don't even know that they are at risk and aren't even sure what they could have done to protect themselves," commented RSA Canada national catastrophe manager Anthony Black.
In his statement, Black also challenged the insurance industry, the community, and all levels of government to "do a better job in helping people recognize the risks they are exposed to" by providing them with tools that would lead to immediate and sustainable results.