SGI anticipates significant claims from recent hailstorm event | Insurance Business Canada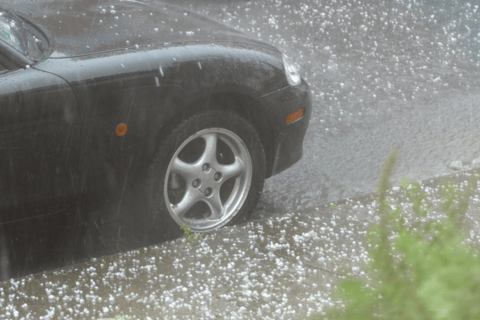 A storm that ripped through Regina earlier this week brought strong gusts of wind and hail the size of golf balls – and Saskatchewan Government Insurance (SGI) is anticipating a considerable number of resulting claims.
Environment and Climate Change Canada (ECCC) issued a preliminary report on the storm, which found that wind gusts reached speeds as high as 93 km/h and hail as large as 4.5cm. ECCC also noted that it had received reports of localized flooding in some parts of the city.
"The northwest part of the city had the most rainwater that came down and there was some localized ponding and flooding in the area," said City of Regina director of water, waste and environment Kurtis Doney in a municipal update.
Speaking to CTV News, SGI spokesperson Tyler McMurchy said that the company expects this storm to be a "significant" event for insurance claims.
"We obviously advise folks to inspect their property, inspect their vehicles for any signs of damage and if they do have a claim, if it's a property claim, they'll want to get in touch with their broker," commented McMurchy. "If they do business with SGI Canada, contact their SGI Canada broker and they'll start that process."
McMurchy added that those who have auto claims can file online, and that consumers are welcome to contact one of SGI's claims centres for help.
Read more: July storms led to nearly 2,200 claims filed in Saskatchewan
In July, SGI reported that there were nearly 2,200 claims reported related to the storms that hit Saskatchewan that month. Of the claims, 562 were for vehicles, and 628 were for property damage – and most of them were for damage caused by hail.