The Co-operators invites Canadians to participate in wildfire preparedness event | Insurance Business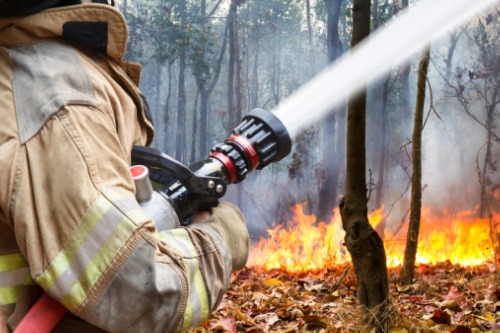 People from all over Canada are invited to host or participate in wildfire preparedness events in their respective communities, with event funding provided by The Co-operators and other partner organizations.
Wildfire Community Preparedness Day is an annual, national program that was launched by FireSmart Canada, together with The Co-operators, the National Fire Protection Association (NFPA) and the Institute for Catastrophic Loss Reduction (ICLR).
The Co-operators has been a part of Wildfire Community Preparedness Day since 2014.
"As wildfire seasons become longer and more severe, it is important that Canadians are aware of the actions they can take to help mitigate their risk," said The Co-operators AVP of government relations Maya Milardovic in a release.
Each year, individuals, fire departments, organizations, community groups, and municipalities submit their applications to the Wildfire Community Preparedness Day organizers to receive funding for local projects that help improve their wildfire resilience.
A total of $60,500 was awarded to applicants across Canada for 2019. For next year, 150 groups or communities have already registered, and will each receive $500 toward wildfire prevention and preparedness efforts.
"Through this funding, we are empowering communities to come together to take proactive steps to make their communities safer and more resilient," Milardovic stated.
The application period for 2020 is open until January 17. The applicants can use the funding from May 02 through October 2020 to host Wildfire Community Preparedness Day events of their own, which may involve activities such as wildfire awareness campaigns, property maintenance and clearing of combustible vegetation, as well as wildfire-resilient landscaping.
"It is encouraging to see people across the country getting together to make their homes and communities safer," said FireSmart Canada executive director Ray Ault, who added that Wildfire Community Preparedness Day projects show that something as simple as clearing brush can make a real difference in protecting communities.