Canada wildfire: Reducing the burn with lessons learned | Insurance Business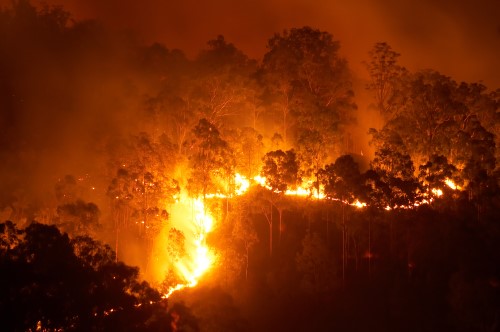 Alberta has suffered 989 wildfires since the start of 2019, burning approximately 883,412.64 hectares of land, according to Alberta Wildfire data. The hardest hit areas in the western province this year include: High Level (172 fires and 439,516.35 hectares burned), Slave Lake (166 fires and 335,153.76 hectares burned), Peace River (120 fires and 55,696.29 hectares burned), and Fort McMurray (80 fires and 50,588.38 burned).
With parts of the province perpetually on fire through certain months of the year, Alberta residents and businesses are becoming increasingly alert to evacuation orders. Thanks to lessons learned through past wildfire catastrophes, like the 2016 Fort McMurray fire, there's general understanding among people in the province that disaster preparation and evacuation planning is vitally important.
On May 20, 2019, an evacuation order was issued for approximately 4,000 people living in or near High Level, Alberta, due to an out-of-control wildfire. The order included a number of acute and long-term care patients, who had to be moved from the Northwest Health Centre in High Level. Before leaving, staff at the health centre hit one vital switch that might have saved them a substantial insurance claim … they turned off the air conditioning units.
David Thompson, senior vice president at FM Global in Canada, explained: "This is an example of a very valuable lesson learned from the Fort McMurray fire in 2016. When the Northern Lights Regional Health Care Centre (NLRHC) evacuated in Fort McMurray, they forgot to turn off the air conditioning unit. And guess what happened? It sucked all the smoke into the hospital. The hospital suffered significant smoke contamination, which required a very expensive clean-up operation.
Commenting shortly after the blaze, David Ponich, Alberta Health Service, North Zone director, said that while the hospital hadn't suffered any significant fire damage, there were serious issues caused by smoke and water. He told Hospital News: "The biggest issue was the smoke caused by the fire and it was obvious when you walked into the hospital. Smoke made its way into the building leaving behind a strong smell and some residue, which compromised some of the hospital infrastructure and equipment.
Once out of harm's way, the Northern Lights Regional Health Care Centre had to remove and replace every ceiling tile in the facility, and vigorously clean out both the water and ventilation systems. Medical and lab equipment had to be cleaned, tested, and verified to make sure it had not been compromised by the smoke, and things like carpets, linens, towels and curtains were cleaned or replaced. It was an extensive, and expensive recovery operation that could have been mitigated somewhat if the air conditioning unit was switched off.
"During the fire in High Level, Alberta, earlier this year, the first thing the hospital did before evacuating was turn off all their air conditioning units, so that they didn't pull smoke in and contaminate the building," said Thompson. "This was a lesson learned from Fort McMurray. It's important to learn from other people's mistakes or challenges. In this case, it was all about good disaster planning and having a strategy in place for what to do before you leave town."
For businesses or public services, communication, evacuation and contingency plans are paramount when it comes to wildfire risk mitigation and response, according to Mark McCormick, QBE North America's vice president in Global Risk Solutions. All employees should have a wildfire emergency kit and instructions about what to do and where to go in the event of an evacuation, and all of this should be practiced in 'less-risky' times of year, McCormick added.
"The lessons learned from [past] fires are nothing new," he told Insurance Business. "It's about providing awareness to business owners and homeowners about the importance of maintaining defensible space around a property, evacuation plans, business continuity plans, and other traditional safety measures like hardening structures and installing fire resistant materials."