Warning for Canada over mega hurricane | Insurance Business Canada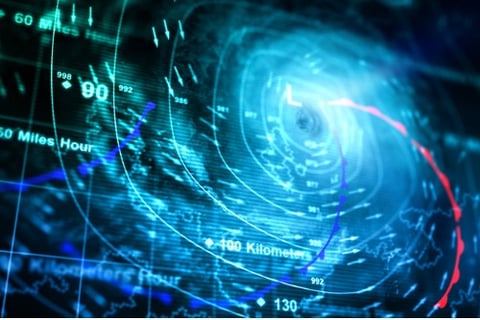 A new report from Swiss Re AG found that Canada is severely underestimating the risk of hurricanes coming from the Atlantic – especially as the impact of climate change is making hurricanes stronger and bigger over time.
The report noted that Canada has proved to be among the most climate-resilient counties in the world, and even manages to escape the worst effects of severe weather events like hurricanes. Particularly in the case of hurricanes, they often dissipate before they can reach Canada, Swiss Re said.
But climate change has led to the ocean surface getting warmer, making the frequency, duration and intensity of storms increase. Swiss Re believes that this would extend the range of hurricanes and allow them to hit an unsuspecting country.
"You have an increased likelihood of hurricanes making landfall further north and eventually making landfalls at higher latitudes than what we've ever seen before," Swiss Re Canada head Monica Ningen told Bloomberg.
Ningen added that Canada has a protection gap when it comes to hurricanes. Over a third of storm-related losses since 2003 were not covered by insurance, the executive said. And while homeowners in the Atlantic provinces currently pay about $1 billion a year in insurance premiums which cover all types of disasters, "any major hurricane hitting that region could be multiples of that," Ningen warned.
Swiss Re is also concerned that many insurers operating in Canada seem to have forgotten about Atlantic Multidecadal Oscillation (AMO) – a phenomenon wherein ocean temperatures fluctuate as much as four degrees Celsius every 25 to 40 years. Ningen said that such change would have a major effect on the frequency of hurricanes in the Atlantic, and that the current warm phase is not expected to end any time soon.