Catastrophe index reports record-breaking stats as risks grow | Insurance Business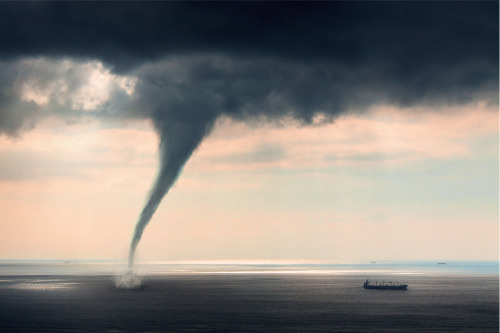 2020 was a record-breaking year for many reasons, not least due to the coinciding of notable natural catastrophes with significant social movements and a global pandemic. For one property claims management firm, its North American indexes showed figures that topped many previous years.
"Last year, there was over $60 billion of insured loss in the US," said Ted Gregory, director of operations for PCS (Property Claim Services) at Verisk. Meanwhile, "Our PCS Canada Index was one event short of tying a record number of events, with its total of 13."
Read more: Biggest Canadian catastrophes of 2020 reveal a significant rise in risk
After everything that happened in 2020, it's easy for most people who aren't in the catastrophe business to forget that the huge story at the beginning of the year was the Australian wildfires, during which time more than 13.6 million acres were burned, and thousands of homes and commercial buildings were destroyed, dozens of human lives were lost, and over a billion animals were killed, noted Gregory. A horrific US wildfire season quickly followed and caused some damage of its own, leading to fires that were visible from across the Canadian border.
It's also hard to ignore the active hurricane season, which led to the most named storms in history with a total of 30, the impact of which was felt all the way from Mexico up to the east coast of Canada. "Although we had a series of quiet years in 2013, 2014 and 2015, the overall trends of more damage and more claims continue [to climb] strongly upward," noted Gregory, adding that PCS sees the same upward trends in damage caused by winds and thunderstorms.
In Canada specifically last year, these trends were just as significant as those in the US, when it comes to big storms.
"The near-record 13 events in Canada included a severe flooding event at Fort McMurray, an area that was devastated by wildfires just two years ago in 2016," said Gregory. "The Canadian disasters also included tornadoes, thunderstorms, the billion-dollar hailstorm in Calgary, and severe winter storms."
Read more: Calgary residents await financial aid months after devastating hailstorm
While fortunately, the Canadian wildfire season was light regarding insured loss events when compared to the US, the expert pointed out that on the whole "since 2010, weather-related catastrophe costs have equalled 5% to 6% of Canada's annual growth. Prior to 2010, catastrophes equalled about 1% of Canada's annual growth."
Catastrophes in the modern day aren't just limited to those occurring in nature. They likewise include massive cyber events, many of which we've seen spring up over recent months, as well as throughout 2020. In fact, since 2013, PCS has designated global cyber events that meet or exceed a $20 million monetary threshold, and, in 2020, four cyber events received that designation.
"The majority of cyber events involve some form of ransomware events or malicious breaches. The designations have been issued across multiple fields, including medical, financial, retail, service, aviation, manufacturing, and hospitality industries," said Gregory. He highlighted the NotPetya event as particularly impactful, as well as the recent SolarWinds attack, which crippled organizations around the world.
Read more: Cyberattacks by nation states are becoming more aggressive
Overall, "I don't believe that there's been a year more unique than last year," he continued. "Usually, our industry has gone many years between North American events for earthquakes or riots or destructive explosions, and certainly without a global pandemic, but we had all that in one year, and we broke some records."