Are we moving too fast with live events? | Insurance Business Canada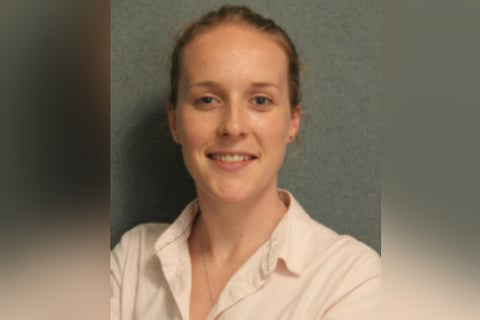 Music festivals have come back with a boom. In many parts of North America and Europe, revellers are now able to gather in their thousands to watch their favourite musicians hit the stage after a long pandemic-driven major event hiatus. But the big return has not come without a price. In many cases, the 'boom' I refer to is an explosion in COVID-19 infections, in particular, the Delta variant, which causes more infections and spreads faster than early forms of SARS-CoV-2, the virus that causes COVID-19.
In the United Kingdom, almost 4,700 new coronavirus cases have been tied to a five-day surf-and-music festival called Boardmasters in Cornwall, England. Held between August 11 and 15, Boardmasters was attended by about 50,000 people, all of whom (above the age of 11) had to demonstrate proof of full vaccination, or a negative lateral flow test, or proof of natural immunity from a recent COVID-19 infection. According to Sky News, mask wearing was recommended but not required.
Despite the surge in COVID-19 cases potentially connected to the festival, local organizers said the mental health benefits outweighed the risk of COVID-19 infection (with the UK having a high vaccination rate, and vaccines proving to be highly protective against severe disease and infection). In fact, Dr. Andrew Virr, Cornwall Council cabinet member for adults and public health, told Cornwall Live that none of the almost 5,000 cases evolved into "serious life-threatening illness."
Read next: Music venues struggling to renew commercial liability insurance
It's a similar situation in the United States. In late July, about 100,000 people gathered in Chicago's Grant Park for Lollapalooza 2021, one of the country's most famous music festivals, featuring Foo Fighters and Post Malone. Again, Lollapalooza required either proof of vaccination or a negative COVID test to attend, but the exponential growth in COVID-19 cases across the country (mostly Delta variant) in the past month has made other US music festivals, such as Tennessee's Bonnaroo, reconsider their COVID-19 plans.
But here's the thing. While I'm no virologist, it seems that these large events – even with the very best risk management and loss control procedures in place – are almost destined to be COVID-19 super spreaders. So where does that leave insurers? Where does that leave risk managers? Is this a risk worth taking, or are the stakes of public health still too much of a gamble?
Read next: Canadian music industry petitions government for compensation for concert cancellations
Live event insurers around the world want to support their clients; they want to lift them out of the pandemic slump and enable a swift, but safe, recovery. Over the past 18 months, many insurers have provided live event clients with premium relief and unique coverage solutions to help them stay afloat during pandemic-driven closures. They've also provided commendable service around risk management, helping insureds stay on top of health and safety regulations and setting them up for smooth returns to business.
And yet, the question must be asked: Are we jumping the gun? Would the best piece of advice actually be to postpone all large events for the time being until global understanding of the Delta variant and its impacts are better understood? All sorts of issues could arise from these mass gatherings; there could be unforeseen liability risks, bodily injury, and quite literally, more deaths.
I'm imagining people in other parts of the world watching these events unfold with bemusement. Both Australia and New Zealand have rolled out new lockdown measures in recent weeks due to a spike in COVID-19 cases – and yet their actual case counts are far below the numbers in the US and UK. While I'm sure countries still under tight COVID-19 restrictions would love to kickstart their live event industries, perhaps these recent events in North America and Europe will make them think twice about rushing anything.