Canadian music industry petitions government for compensation for concert cancellations | Insurance Business Canada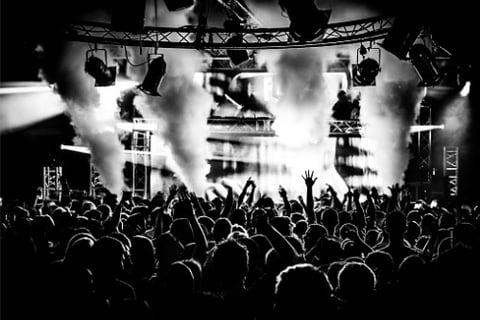 A trade group representing the Canadian music industry has petitioned the federal government to provide financial support to producers and performers as the threat of the coronavirus outbreak has forced the cancellations of concerts and other similar music events.
Canadian Live Music Association (CLMA) CEO Erin Benjamin recently sent a letter addressed to the Ministers of Finance, Heritage, Economic Development, Tourism, Innovation, Science and Industry and Middle-Class Prosperity. In the letter, Benjamin said that the country's live music industry, like others affected by the outbreak, "is in a state of extreme difficulty."
"I am writing to you on the industry's behalf with an urgent request for fiscal intervention during this unparalleled time of crisis and disruption," Benjamin said in her letter.
CLMA represents the supply chain that supports music artists, as well as the operators and managers of stages and events spaces for performances.
The CEO noted that estimates suggest that more than 36% of CLMA members are at risk of business failure within the next four to eight weeks, while other members are laying off about 76% of their current workforce. Benjamin also said that because there is no "end in sight" for the outbreak risk, many CLMA members can only see the "disastrous consequences" following forced cancellations.
Benjamin has listed the following recommendations for the government to consider as a way to help live music companies and organizations:
A large-scale compensation fund for concert and festival producers – something similar to the European Commission's €12 million fund for Danish concerts and festivals.
Assistance for self-employed workers and small businesses.
Short-term work benefits for live music workers.
Tax relief for music companies.
Hold the insurance industry accountable, ensure that insurers follow protocol by paying out claims where legally applicable.
Make Canadian live music companies and organizations eligible for any grant/loan program being offered.
"If we lose our concert industry, we lose the heart and soul of who we are as a country. We simply cannot allow that to happen. For our artists, and for each other," the CEO said.