COVID-19 vaccine administers a big dose of risk to insurance | Insurance Business Canada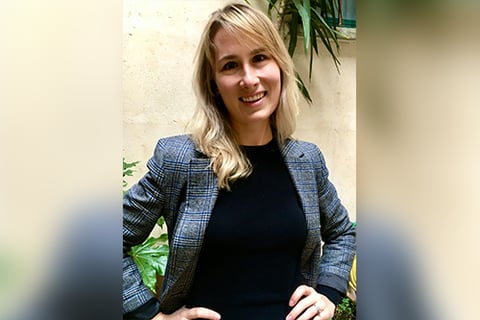 The following is an editorial by Alicja Grzadkowska, senior news editor at Insurance Business. To reach out to Alicja, email her at [email protected].
It's been one year since the World Health Organization (WHO) announced that the disease caused by the novel coronavirus would be named COVID-19, and now, many countries have started to distribute vaccines for the virus to their populations. As of February 10, 128 million vaccine doses had been administered, according to WHO, with many more doses to go.
The insurance industry isn't just standing by on the sidelines during this process. In fact, insurers have a stake in how the global vaccination process unfolds. For one, companies have taken part in the vaccine trials in several ways, like Lloyd's of London partnering with a supply chain data platform and cargo insurer to help distribute vaccines around the world.
More notably, insurers will need to introduce and evolve key coverages related to COVID-19 vaccines, keeping in mind the risks associated with their global distribution. Lloyd's, for instance, now offers cover for the delivery of any future vaccine, which has enabled the safe transportation of it to low-income countries, while Aviva Singapore announced in January that its health insurance products will automatically cover side effects arising from the COVID-19 vaccination, at no additional premium.
Read more: Lloyd's to offer cover for COVID-19 vaccine delivery
Life and health insurers have been especially involved with the vaccine, from South African medical insurers stating that they will pay for a vaccine for as many people who don't have coverage as they have members, to China reportedly looking to introduce a compensation system for people that suffer adverse events linked to vaccinations. Nonetheless, some insurers, like those in Malaysia, are still on the fence about providing coverage for the possible side effects of the vaccinations.
Vaccines could also have reverberations for other coverages outside of L&H insurance. Willis Towers Watson has reported that employers in the US should prepare for the potential risks that could arise once the vaccine is distributed to the general public, primarily on the employment practices liability front. How companies follow the updated Equal Employment Opportunity Commission guidelines on vaccine requirements in the workplace, and how their employees respond, could lead to employment practices liability claims, WTW cautioned.
Cargo insurance will also be impacted, according to reports. Reuters noted back in December that the global delivery of COVID-19 vaccines by air and sea will result in an increase in cargo insurance rates, while also spurring demand for new areas of coverage since existing annual cargo insurance programs that distributors currently have in place are likely to be insufficient, considering the risk of distributing vaccines. As a result, underwriters will be on high alert, especially as any losses resulting from the transport of vaccines would come on top of the $100 billion in pandemic-related claims already predicted to occur across many insurance classes.
Another insurance coverage impacted by vaccines will be travel insurance. With individual countries and entire regions, such as the European Union, considering whether to let in travellers who are not vaccinated, insurance providers may refuse to cover unvaccinated travellers. Notably, travel insurance providers, AXA, Europ Assistance, and DR-WALTER, have said that they are not planning to require travellers to get vaccinated in order to be covered, unless the EU does so first.
The vaccine and its distribution have likewise already had cyber insurance implications, as hackers have targeted unsuspecting victims with emails purporting to contain information on accessing the vaccines. In July 2020, a hacker group, suspected to be acting under the auspices of a foreign power, was found to be targeting COVID-19 vaccine research centres in Canada, the US, and the UK, according to the countries' respective intelligence agencies, adding fuel to a cyber fire that's been made riskier by the pandemic in many ways.
While the distribution of vaccines is still in its early stages, or not yet started in many countries, insurers will likely need to evolve several of their coverages to account for risks associated with this next step in the fight against the coronavirus. In some cases, the industry has already shown how quickly it can evolve to address the new needs of insureds when it comes to vaccines, and this pace of rapid evolution will probably not abate for the coming year.
COVID-19 vaccines are a unique development, considering that risks associated with it will require a combination of financial considerations and a dose of empathy, particularly on the L&H side of the business. Insurers need to be prepared to toe this line carefully and ensure that coverages accurately reflect the reality of our new normal.