How to mitigate structural risks at multi-family residential properties | Insurance Business Canada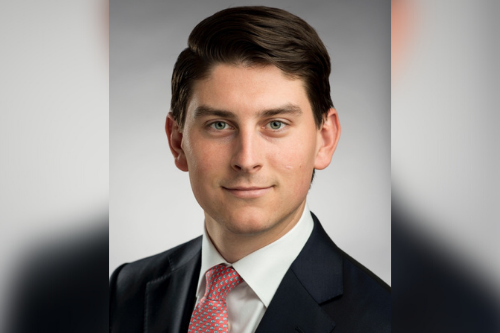 The tragic collapse of a 12-storey beachfront condominium in the Miami suburb of Surfside, Florida on June 24, 2021, which caused the deaths of 98 people, has prompted property owners and residents in similar high rise and multi-family properties to re-evaluate the structural integrity of their buildings.
To help clients across Canada with this, HUB International has outlined several actions that building owners should take to mitigate any structural risks as their properties.
First and foremost, the brokerage advises clients to inspect buildings annually with the help of third-party professionals, who can identify any issues that could lead to structural deficiencies or damages. Inspectors conducting building assessments "should review any changes following renovations, additions, or other [alterations]" that could have a material impact on the building's structure, according to HUB, including regular actions like adding loading to a roof or moving walls, which the brokerage said can "adversely affect" a building. The firm also says that in high-rise towers, inspectors should look for and manage damaged building components, such as concrete spalling and wall cracks.
It's important to identify risks early, according to HUB. The brokerage states: "Building management should be intimately familiar with the building and perform regular assessments. Training maintenance staff and leadership to recognize potential signs of risk may help identify issues prior to formal inspections." The firm also advises property owners and residents to include financial planning for major improvements and capital expenditures in all building maintenance plans, and to have an annual formal review of their insurance policies and coverage to ensure they have adequate insured limits.
Read next: Condo insurance rates in Canada – what's happening?
Conducting appropriate risk mitigation will help clients position themselves as best-in-class risks in what has recently become quite a challenging multi-family residential property insurance market, according to Dru Douglas (pictured), account manager, Ontario, real estate practice, HUB International.
"Multi-family residential apartment buildings, like condominiums, have been impacted by the hard market. There have been significant rate increases over the past three years and insureds are having to retain higher deductibles," said Douglas. "There are multiple factors driving the hard market. Insurers have lost profitability thanks to an uptick in water, fire and smoke damages impacting their combined operating ratios. Globally, we're also seeing more named storms and natural catastrophes, which is ultimately impacting reinsurance rates as well."
According to Douglas, insurers in Canada have taken three different approaches to fixing their underwriting results in the multi-family residential property insurance market. Some have chosen to exit the space altogether because the premium they could earn was not enough to keep up with the uptick in frequency and severity of claims. Of the limited number of insurers that have stayed in the market, most are seeking rate and deductible increases, and some have introduced sub-limits for problematic exposures.
"We've also seen a lot of insurers reducing their capacity," Douglas added. "Instead of writing 100% of the risk for one building, they're only comfortable taking on 50% of the risk, which creates challenges for brokers and insureds. An insured could have a very strong rate with one insurer, but if they're not able to put up 100% capacity, then the broker is forced to go out and find one, two or three more insurers in some cases, and the rates all have to align."
Read more: Uncomplicating condo coverage - how we're arming brokers to deal with the crisis
Property owners can improve their chances of securing favourable rate if they carry out loss control and regular property inspections. In fact, many insurers are now mandating that key components of buildings – the roofing, plumbing, electrical, and so on – are monitored and updated to meet modern building codes and structural engineering safeguards before they will grant coverage.
"One thing we do a lot at HUB is we share highlights of our clients' capital expenditure budgets for building improvement and maintenance so that the insurers get a better understanding of our insureds and the plans they have in place," Douglas told Insurance Business. "In this hard market, being able to demonstrate to insurers that you have these best practices in place –regular building inspections, capital expenditure budgets, and carrying adequate insurance limits – is extremely important because it helps insureds to secure adequate coverage at a good price, and it helps insurers to build strong underwriting portfolios."