Experts react to sky-rocketing condo insurance rates | Insurance Business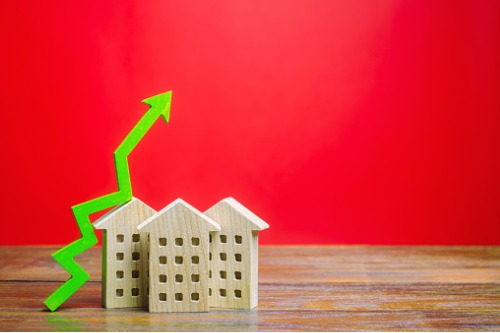 A 26-storey condominium in Abbotsford, BC, has taken the focus of the national media over the past week. Why? News broke that the condo has been rocked by an astronomical 780% increase to its strata (also known as condominium) insurance premium, with the annual rate jumping from $66,000 in 2019 to a mind-boggling $588,000 in 2020.
Mike Pauls, president of the Mahogany Tower's strata council, said the increase will affect condo owners in the form of a one-time tax of $3,000 per unit, in addition to extra monthly costs of $600. The insurer requesting the increase said the rate hike is necessary due to hard market conditions and reduced insurance capacity for high-rise buildings. Following outrage over the 780% increase, the insurer has since offered a lower premium to the strata council of $241,000, but with reduced coverage.
The Mahogany Tower's insurance woes are an extreme example of an immensely challenging issue across Canada, particularly in the western provinces of BC and Alberta. Through 2019, many strata or condominium corporations across the country received notice of a premium and/or deductible increase on renewal of their building insurance policies, or they were advised they should budget for increases in future renewals.
This has caused quite a flurry of activity and concern among strata and condo corporations, many of whom have gone straight to their insurance brokers and carrier partners to demand answers. Rob de Pruis, director, consumer and industry relations, Western region, Insurance Bureau of Canada (IBC), commented: "Some of the people reaching out to the IBC are not informed about the reasons why they're seeing some of these big premium increases. Insurance is about risk. Some properties may be viewed as a higher risk due to a number of factors that could include claims history, construction materials, geographic location, and even their repair and maintenance schedule and procedures."
Read next: City councillors to lobby Alberta government over runaway condominium insurance prices
The reasons for the widespread premium increases are multifaceted. In recent years, the number of claims filed by strata and condominium corporations has increased quite significantly. As multi-unit buildings by nature, when something like a water failure or a kitchen fire occurs within a condo, multiple units are often affected. That means repair costs are often quite substantial, especially with property values and rebuilding costs increasing so significantly.
"There are hundreds of thousands of condominium corporations across Canada, and not all corporations are seeing these huge increases. It's important to remember that insurance is about risk, and if individual properties are experiencing significant premium increases, there's usually some very good reasons behind that," de Pruis told Insurance Business. "It could be things like claims frequency, repair and maintenance procedures and schedules, changes in coverage, and an increase in replacement cost. We have seen a number of areas, especially in BC, where the rebuild costs on these properties have been growing fairly significantly over the last couple of years. With that, anything a corporation and individual unit owners can be doing to reduce their risks and prevent claims is going to be very helpful for them over the long-term."
Another factor driving premium increases for strata and condominium corporations is the hard insurance market. C.J. (Chuck) Byrne, executive director & COO at the Insurance Brokers Association of BC (IBABC) explained the situation with the old adage: "The perfume of the premium outweighs the smell of the risk." After years of competitive and somewhat suppressed insurance pricing, the losses have finally caught up with insurers, who have started to reduce their capacity and restrict their risk appetites. That has caused the negative spiral of ever-increasing premiums.
"The condo market is very much its own animal," Byrne added. "It has had its ups and downs over the last decade, but a protracted level of competition has effectively been advantageous for the consumer and the strata corporations over an extended period of time. But now the pendulum has swung back the other way, and with the combination of global reinsurance costs rising and general capital issues, we're seeing some aggressive premium increases, sometimes in the 600-700% range. And unfortunately, that's very difficult to justify to the consumer and to government."
Insurance brokers are being turned on for that justification. They're an excellent resource to provide education and information to strata and condominium corporations as they come up against potential premium increases. On Wednesday, January 08, the IBABC published a strata insurance factsheet for association members and the wider industry answering frequently asked questions and providing tips for tangible things strata corporations and individual unit owners can do to limits their risks.
"I can tell you that the vast majority of brokers in BC are much more inundated with concerns from individual unit owners," Byrne told Insurance Business. "They are getting wind of these increases and they're fearful of significant assessments just to pay the premium on possibly reduce coverage. And certainly, the deductible situation has gone completely over the top to the point where we've seen examples of water deductibles going from $10,000 to $100,000, or from $100,000 to $250,000. We even have one confirmed case of a modern condo building in Vancouver being inundated with a strata deductible for water of $750,000. With deductibles that high, just to be deemed responsible for a loss in a high-rise condominium could mean absolute devastation for a family."
To help strata and condominium corporations deal with sudden surges in insurance costs, the IBC is hiring a risk manager with the sole purpose of working with corporations to provide them with a better understanding of their risks and how to manage those risks so they can build long-term, sustainable and affordable insurance packages.
"Condominium corporations may not have risk management expertise on their boards," said de Pruis. "Many of these boards are filled by unit owners who are volunteering their time. Some corporations may engage property management companies, and some may not, so every corporation is a bit unique. At IBC, we just want to be as helpful as we can to provide some information, provide some education and to let these people know about some tangible things that they could be doing to really reduce that risk on that particular property."