Tattoos, tans and permanent brows – why it's worth insuring the risk | Insurance Business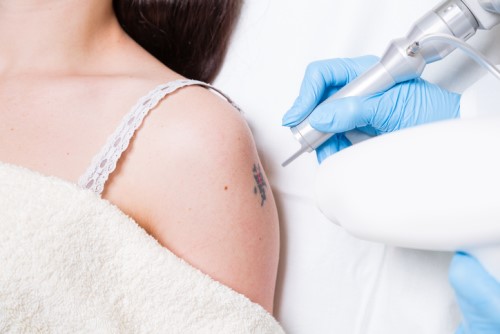 Tattoo removals, cool sculpting, permanent makeup and tanning – they're all inherently risky treatments that people expose themselves to in the beauty industry.
Anyone offering such services through a medical or a traditional day spa is going to want proper insurance coverage, as one lapse in concentration or one second of incompetence could lead to crippling legal fees, claims expenses and the death of a much-loved spa business.
Search and compare insurance product listings for Tattoo Removal from specialty market providers here
The spa insurance market in Canada is wide reaching but insurers are tentative about taking on some of the more complex risks. Lots of markets accommodate coverage for basic salon and spa services, but the market space tightens up considerably when it comes to the medical spa space, according to Peter Krizanac, creator of Spa Insurance Canada.
"Spa insurance can be a really niche product. The challenge is finding an insurer who is willing to take on the risk," Krizanac told Insurance Business. "There's a large opportunity for brokers in this space because it's a rapidly growing market. What we need is for insurers to open up their appetite and realize that trends in the beauty industry change all the time. They need to be open-minded and be willing to cover all types of exposures.
"Trends go up and down. Right now, permanent makeup is a big deal, but it changes every year. For example, a few years ago cool sculpting (a non-surgical fat-reduction treatment) was a trend. But regular insurance markets wouldn't go anywhere near it, despite the treatment being certified and checked. To find coverage for products like that, brokers have to go through MGAs, who can assist because they have the backing of the Lloyd's syndicates."
Clients running any sort of spa facility – either medical or a traditional day spa - require commercial general liability (CGL) coverage and professional liability coverage. The CGL coverage can sometimes be tricky to get right as lots of policies have automatic exclusions, like tanning and tattoo removal, that clients need to be aware of.
Another common issue that has been developing in the spa insurance space is an increase in people offering spa services from their own home. This is a "huge problem" as it changes a home space into a commercial space and therefore opens up new insurance needs, according to Krizanac.
"A huge problem arises when people choose to offer spa services from their own homes because it creates a tension between home insurance and commercial insurance," Krizanac said. "Once customers start going into a client's property, their home technically becomes a business space that might not be covered by their home insurance carrier. If they're offering permanent makeup or tattoo removal from their basement, it's highly unlikely that a regular market provider will cover it."
Even though the risks of many spa services are high, only a small number of serious claims slip through the net. This is due to the high quality of modern technology, said Krizanac. The largest claims tend to arise from standard property damage scenarios rather than burnt-off eyebrows or botched tattoo removal.
Related stories:
Physicians go bust owing millions to insurers and other clients
Market for restaurant insurance small – carriers shy away from booze