'Three-way partnerships' needed in managing large complex risks | Insurance Business Canada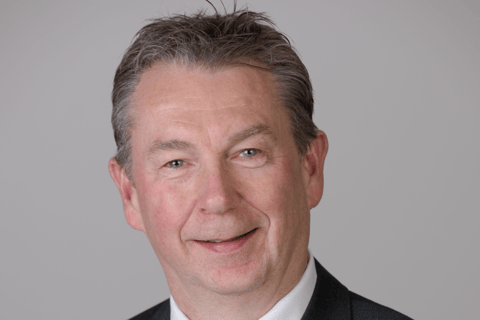 This article was produced in partnership with CNA Canada.
Gia Snape of Insurance Business sat down with Louis Vatrt, Vice President of Engineered Property at CNA Canada, to delve into large complex risks in commercial property, and the three-way partnership that needs to happen to achieve the right insurance solutions.
Running a business property is rife with complex risks and uncertainty. Unexpected inventory loss, property damage, business interruptions and repair or replacement costs are just some of the exposures that these commercial enterprises face.
Large complex property risks – which comprise a wide range of properties, including financial institutions, industrial infrastructure, roads and transit infrastructure, communications, manufacturing and retail and distribution – require even more specialized risk solutions.
For Louis Vatrt (pictured), Vice President of Engineered Property at CNA Canada, it takes strong collaboration between the insured, broker, and insurer to manage large complex risks. Each party plays an important role in what Vatrt describes as a "three-way partnership."
"Natural catastrophe is one major exposure, whether it's earthquakes or hurricanes – these events greatly affect the assets that we're insuring," said Vatrt.
Storms like Hurricane Fiona have caused tremendous losses in Canada, but secondary perils like hail and windstorms shouldn't be ignored. "We have underwriting models for earthquakes and floods. But given the catastrophic nature and potential, it's difficult to model for wildfires and tornadoes, which can occur without warning," Vatrt explained.
"These events are becoming severe and increasing in frequency for areas that were not previously at risk. Eastern Canada is rarely affected by hail, but we are observing an influx in these conditions in western Canada, in particular Alberta. The prairies are impacted by severe convective storms, which include extremely damaging winds. It can be said that much of the current infrastructure wasn't built to withstand heavy winds."
The combination of inflation and rising interest rates this year is also piling pressure on the market. Vatrt said: "Interest rates have been very low for a very long time and rising interest rates will put pressure on the cost of claims. Increases in inflation will drive exposure and the need for capacity in the market to support changes in Insured's values."
Three-way partnership
Risk managers are ultimately responsible for an organization's risk transfer to insurance markets. As stewards against risk, they must ensure the organization has strong loss control measures in place. "We seek to align with companies that are willing to protect the clients' assets as much as possible," Vatrt said.
At the same time, brokers are key to nurturing relationships with insurance carriers that can best serve their insureds. As the matchmaker, brokers must leverage their knowledge and experience to ensure the right fit between insured and insurer, while advocating on behalf of their client.
Vatrt explained: "If a broker has limited experience in a field, it reduces their ability to determine necessary coverages and to contact the appropriate insurers."
Finally, the right insurer ties it all together, tailoring coverages specific to the client's exposures and helping risk managers mitigate potential losses. In the event of a loss, the right insurer can deploy skilled claims professionals that can help get a business back on its feet as quickly as possible.
CNA's specialized underwriting, claims, and risk control expertise is geared towards helping organizations manage their risks and promote profitability. "In the event of a claim, we ensure that there are protocols in place to make the process as seamless for the client as possible. Businesses want to get up and running and we want to pave a clear path for them to do so," Vatrt said.
Mitigation is a key component of CNA's service. Policyholders have access to property protection services such as sprinkler plan reviews, hazard recognition, machinery breakdown experts and emergency preparedness and business continuity planning. For Vatrt, adding more value to their clients' experience helps strengthen the partnership to make the program a success.
"In my career, I've made a lot of recommendations and even helped source equipment for clients. For instance, certain repair companies will go above and beyond by searching for surplus equipment such as a transformer. These are ways CNA adds value that risk managers can rely on," he added.
By going over and beyond, CNA enhances their contribution to the client, ultimately strengthening the combined impact of the collaboration between the insured, broker, and insurer.