Building an award-winning construction insurance business | Insurance Business Canada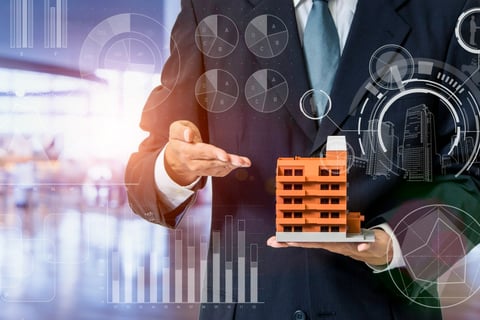 Northbridge Insurance has been named one of Insurance Business Canada's 2022 5-Star Construction Award winners. The company was recognized for its many achievements in the sectors of builder's risk, commercial and contractor general liability, environmental liability, third-party liability, auto liability, professional liability, civil contractors, general contractors, subcontractors, specialty trade contractors, professional construction service firms, developers and owners, heavy construction, and demolition – an impressive list.
It is easy to see why this Toronto-based company – a subsidiary of Northbridge Financial Corporation, which itself is owned by Fairfax Financial Corporation – would be one of Canada's top construction insurers. The company has assets of $6.6 billion and oversees about $2.3 billion in annual premiums, to say nothing of its exceptional commercial expertise, which is at the core of Northbridge's success.
Read more: IBC 2022 5-Star Construction – Northbridge Insurance
But beyond its business successes, Northbridge's focus on its people and the community also deserves some mention. The company works to maintain a work environment free from discrimination and harassment, and its leaders have even hosted discussions on diversity and inclusion topics such as Black History Month, International Women's Day, Pride, National Day for Truth and Reconciliation, and Disability Employment Awareness Month. It should be mentioned that Insurance Business also named Northbridge one of 2021's Top Insurance Employers.
Through its Northbridge Cares program, the company and its employees have partnered with local charitable organizations to support the communities they work and live in. The company also actively invests in non-profits, such as Pathways to Education, DAREarts Foundation, SickKids Foundation, Tree Canada, and United Way.
Northbridge Insurance is also a national sponsor of the Women in Insurance Cancer Crusade (WICC). It bares mentioning that several Northbridge Insurance executives, including director Amanda Martin and SVP of sales & distribution, Ontario, Atlantic, and Western Region Shari Dodsworth, are proud members of WICC.
Read more: WICC shows support for long-running fundraising event
In the face of growing economic challenges, Northbridge has persevered and continues to not only provide best-in-class service but also support its own people and the community.
"While much has changed in the world around us, our commitment to support our employees, our customers, and our communities has not wavered," said Northbridge Financial Corporation CEO Silvy Wright in a previous public accountability statement. "Together, we have shown great adaptability and have continued to deliver on our promise to help Canadians have a safer and brighter future."
Read more: IBC 2022 5-Star Construction – Northbridge Insurance