Construction debris illegally dumped on Calgary private property | Insurance Business Canada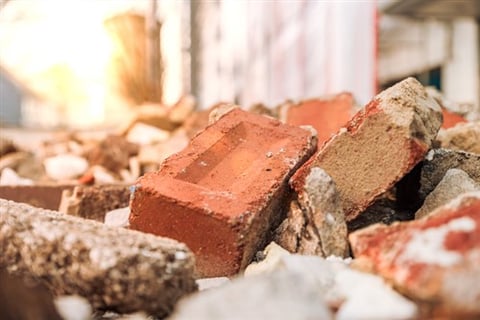 Calgary officials are on the lookout for an unidentified construction company that left debris on a private property in Cityscape.
The poor construction disposal job has left the citizen whose backyard was dumped on with the costly responsibility of cleaning it up.
"There was a huge pile of home siding, vinyl, all dumped on my backyard property," Calgary local Ramesh Parajuli, whose property was dumped on, told CBC.
Parajuli called the city, but was told that the garbage was his problem.
Search and compare insurance product listings for Construction Liability from specialty market providers here
"They say they can't pick it up because it's on private property and I have to be responsible to clean up all those things," he recounted.
He had to pay $700 to rent a dumpster and cleaned the mess up himself.
Fortunately for Parajuli, he found paperwork buried among the debris that could link a contractor to the offense.
Calgary Community Standards Inspector, Learning & Development Kevin Leitch confirmed that a city investigator has been assigned to the case.
"My understanding is that there might be some information that might lead us to who's responsible," Leitch stated.
The culprit faces a $250 fine under the Waste and Recycling Bylaw or charges under the Environmental Protection and Enhancement Act.
"It's a perennial problem. I can't say that it's on the rise, but the problem continues in all parts of the city from time to time," commented Leitch. "Someone doing this to save money from a tipping charge up at the dump is quite unusual, and very planned and deliberate on someone's part. And they will have done it more than once."
Parajuli also told CBC that he will attempt to recover costs once the offender has been found.
Related stories:
Contractor and construction company negligence led to firewall collapse - Report
Ottawa sinkhole could cost insurer even more: Report