Construction MGA on building your own success | Insurance Business Canada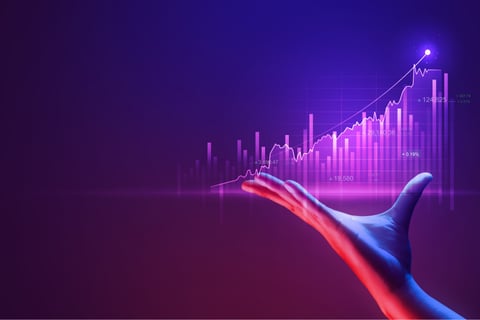 Like many other industries, the construction space was hit hard by the COVID-19 pandemic. While construction faced – and continues to face – an ongoing labour shortage crisis, the industry also came to grips with risk management issues that continue to grow more complicated in this post-COVID landscape, such as project delays, worker safety, disrupted supply chains, the mounting costs of building materials, and so on.
There could not be a more critical time for construction companies to turn to insurance. Enter Lions Gate Underwriting (LGU), a global managing general agent specializing in construction, property, casualty, professional liability, and accident and health. The MGA was recognized by Insurance Business Canada as one of the winners of IBC's 2022 5-Star Construction Award for achieving the near impossible – managing a successful and growing business during a pandemic.
Read more: IBC 2022 5-Star Construction – Lions Gate Underwriting
LGU won in the builders' risk/course of construction, commercial and contractor general liability, workers' comp, environmental liability, third-party liability, and professional liability categories of IBC's awards. The secret to the company's success lies in working very closely with brokers, explained LGU director of construction Jamie Ross Dick.
"Whether it's property coverage for buildings scheduled for demolition, ground up course of constructions, wrap-up and/or premises liability, even environmental liability, LGU wants to be with our brokers every step of the way," said Dick. "LGU has exclusive domestic and Lloyd's capacity in-house which allows our team to offer unique solutions to our brokers, quickly and effectively. Beyond our existing in-house capacity, LGU has excellent open market relationships, helping us find a home for those complex, hard-to-place construction risks."
LGU has also managed to navigate the treacherous risk landscape brought about by the COVID-19 pandemic by being as adaptable as possible.
"Being entrepreneurial in spirit, LGU has remained nimble through the market's ebbs and flows and the ability to adjust to these fluctuations quickly and with relative ease has positioned us well for considerable growth," said LGU managing director and head of underwriting Meagan Woensdregt, who added that the company even posted "record-breaking" results in 2020 and 2021, as well as recording its highest income bound in June 2022.
But at the end of the day, LGU believes that its staff are its "greatest asset," responsible for keeping the business both afloat and successful through an unprecedented global health and economic crisis.
"LGU feels incredibly accomplished in the growth that we've seen in recent years, however, what we are most proud of is our people and the team dynamics that we've built," said LGU president Brian Gomes. "We plan to continue investing in our people who are our greatest asset, as well as increasing our underwriting capacity and expanding our network of brokers to provide the most effective solutions."