How brokers can do business – whenever and wherever | Insurance Business Canada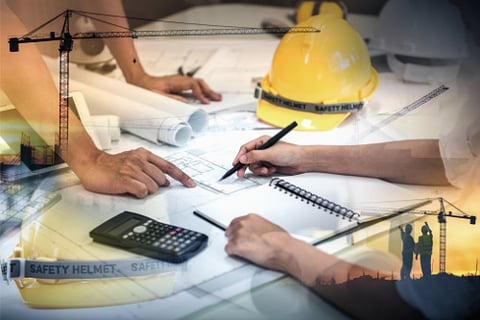 In a hard market, brokers have a lot on their plates. They're working harder to win new business as well as to retain the business they have, and insurers are being worked harder to do the same.
For brokers, getting things done - especially in the construction space - isn't always easy and Cansure recognizes that. The Cansure online sales portal offers a convenient and fast option to place package insurance for small construction projects. Construction, which joined other leading products including boat insurance, off-road vehicle insurance, and motorcycle insurance (BC only), was the first commercial product offered on the portal and the goal was - and continues to be - to make using it "a no-brainer," said Denise Yeng, vice president of sales and marketing at Cansure.
"We wanted to give brokers low-barrier access to straight-forward coverage without the back-and-forth with an underwriter and dealing with submission delays. This is extremely valuable when placing a project that is starting the same day or in the next couple days," Yeng said, adding that over 7,500 brokers have used the portal and it sees regular traffic for construction insurance. "The portal is picking up a lot of easy flow-through construction business. It's one of our most successful commercial products."
Brokers can quote, bind, and issue, on-demand on the Cansure portal. The policy is a comprehensive package that includes "all the frills brokers have come to expect from a package construction policy," Yeng noted. Brokers can bind coverage up to $4 million in hard costs for non-combustible construction and up to $2.5 million for frame projects. Coverage can be purchased for either commercial or residential buildings. Three package types are available - builders' risk (property) coverage, builders' risk and general liability coverage, or builders' risk and wrap-up liability coverage.
The portal is available 24 hours a day, seven days a week and all year long - brokers can get a quote in three minutes or less at any time, whether they're in the middle of a work day, fielding a client's questions from home or out running errands on the weekend. The site is mobile friendly, and brokers can view active and pending quotes, and easily edit risk-details and coverage limits as needed throughout the quoting process.
"These are simple flow-throughs where if you have the answers to 10 questions or less, you've got your quote right away," Yeng said. "It's ease-of-use for sure."
Unlike some other portals, Cansure provides referral underwriting support. The company is one of Canada's largest construction insurance markets and can provide coverage for builders' risk and liability up to $100 million policy limits. If a broker has a project that goes above the portal's limits or requires more expertise to properly underwrite, such as additional security measures, or hot-work exposure, it gets referred to the company's construction underwriters who have higher in-house capacity and broader policy forms where they can provide the coverage required. Brokers are never going to feel like they're at a loss, Yeng noted, regardless of the size of the project.
"It's important for us to keep evaluating what we're offering brokers on the portal and make sure the process is easy," she said. "We're always looking to the future, with an eye on constant innovation. The number one feedback from brokers is how simple, quick and easy the portal is - and that's what makes the difference."