How drones could impact the future of insurance | Insurance Business Canada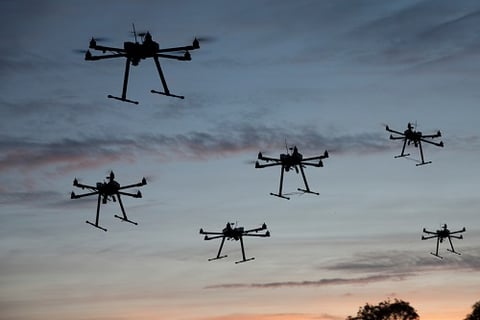 Drones and insurance, that's nothing new. Drones are already being used for assessments and claims adjusting. But what will the future of drones look like, and how will insurance be impacted?
Eric Schillup, senior risk consultant at
Zurich
Canada, spoke this week at the RIMS conference in Toronto about the future for drones in insurance.
"I'm always looking into the future," he said. "The decrease in the cost … will expand the adoption of this technology significantly."
Search and compare insurance product listings for Drones from specialty market providers here
He said we will likely start seeing a lot more use of thermographic cameras, for the assessment of electrical infrastructure like electrical transformers and power generators, to check for electrical "hot spots."
For roofing, drones are being used now, but again in the future infrared and thermographic cameras will be able to pinpoint leaks and the flow of water beneath the surface. Already drones are being used by Zurich to locate water ponding on flat roofs.
Even further in the future, Schillup said drones could be enhanced with machine learning capabilities, to adapt themselves to their surroundings.
Eventually, a drone on a construction site may be able to assess workers' safety practices – such as whether they are wearing a hard hat and steel-toe boots, if they are working on a safe platform, or if there are trip hazards and fire hazards nearby.
Currently, insurance companies are using drones in very few areas. However, Schillup said drones are used frequently in assessing farm damage, particularly to crops following hail storms. Where it may have formerly taken long walking or driving tours of large areas to ascertain the extent of crop damage, now assessments can be done from the air more accurately and faster by using drones.
In construction, and post-flood or post-storm, insurers are using drones too. But in these areas, as well as others, there is so much room for growth, Schillup said.
With more drone usage comes liability risk for the operators, as well, though, he said. Drones are able to be hijacked; they can have their data stolen; there is the possibility for physical damage to property; the possibility of personal injury; and recording video of people also carries privacy risks. However, those risks can be mitigated through safe usage and secure protocols, Schillup said.
Related stories:
Zurich Canada engages brokers on drones
Why drones and insurance "makes sense"