Ontario city's building boom attracts construction equipment theft | Insurance Business Canada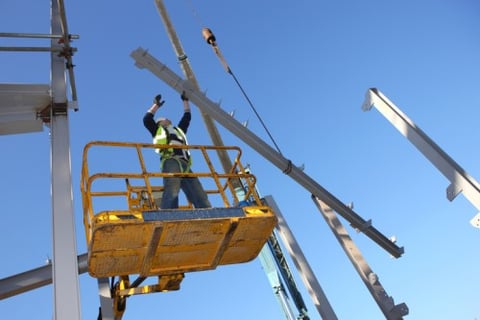 Construction companies operating in London, Ontario have been the target of a recent surge of thefts, with the perpetrators making off with tens of thousands of dollars in heavy equipment.
The thefts are a reflection of a larger construction theft epidemic that is affecting the entire country, and is costing companies millions each year.
Police have noted that the thefts have exponentially increased over the year – for the first half of 2017, 69 construction site thefts have been reported, compared to the 60 theft reports for all of 2016.
Search and compare insurance product listings for Builders Risk from specialty market providers here
London Home Builder's Association president Peder Madsen believes the city's construction boom could be a driving factor in the thefts.
"It's a very busy season for the whole industry," Madsen told CBC. "People are hearing that construction is up so if people want to take advantage of that they may see that now is a good time."
"[Construction workers] are fed up. You take your trailer home and it still gets broken into. You leave it on site and it still gets broken into. You buy new tools and the next couple of nights go by and it gets broken into," Warren said. "The losses are mounting up."
One such victimized construction company, Geddes Ken and Son Windows and Doors, has lost compressors and equipment costing over $20,000.
CBC reported that, in August, the company lost $600 worth of drills, battery chargers and extension cords. It was the fourth time thieves had broken into the company's trailer to steal equipment, and the 10th in the last three years.
"It hurts that's for sure," commented Phill Bosch, a framer with A and B Construction in London.
Bosch had to pay $6,000 in out-of-pocket expenses to offset theft costs for his company.
"That money is supposed to go toward feeding my family and taking care of my family," he told CBC.
"If [construction workers] lose their tools then they're not working and therefore I'm not moving on with my process," said Wayne Parry, who owns Parry Homes.
Parry Homes, which oversees 10 construction sites in Lucan, has been receiving weekly theft reports.
According to the National Equipment Register, the value of construction equipment stolen each year throughout Canada (equipment only, excluding tools and building materials) is somewhere between $300 million and $1 billion.
Related stories:
Construction debris illegally dumped on Calgary private property
Contractor and construction company negligence led to firewall collapse - Report