Two big construction issues brokers need to be talking about | Insurance Business Canada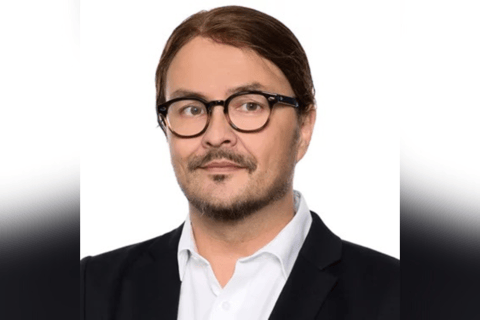 The construction insurance market is in a transition year as carriers shake off the uncertainty brought by the pandemic and supply chain problems. That's according to Steven Hrab (pictured), director of construction at Burns & Wilcox Canada, who highlighted two key issues that brokers need to be explaining to clients.
"I think this is going to be a transition year, and then possibly in 2024, we will start see to insurers either tightening their appetites or broadening their appetites, [depending on whether] they have a successful or unsuccessful year," said Hrab. "I suspect that 2023 will be the basis for carriers' appetites in the future for the next few years."
Two key talking points to help brokers and clients navigate the construction insurance market together
There are two topics, according to Hrab, that brokers should bring up in their conversations with construction clients: building amount and project timelines.
"The building amount should be a current reflection of the inflationary limits," he said. "We've had to change insurance limits multiple times due to inflation and the cost of materials for some projects that have been going on for several years."
"Brokers must be aware and honest with their insureds."
Conversation on insurance limits must happen at the quoting stage, according to Hrab. This is so "we can understand and adequately insure their interests," he said.
Supply backlogs, especially for materials for non-standard buildings and custom homes, have yet to ease significantly. Brokers must be realistic about insurance limits around completion targets, Hrab warned.
"Builders have expectations for when the project will be completed. I may have budgeted for a 12-month period, but in fact, it's going to take 18 to 20 months," he said.
"If the broker is knowledgeable, they can say, 'A $1,000,000 project is not going to take six months, or even 13 or 14 months. They can then give the client options or at least the expectation, so that there are no surprises when it comes to budgeting."
Construction market challenges
Rates have been on a dramatic upswing in the past two years following more than decade of soft market conditions. Project delays and material price increases have dragged the construction industry, resulting in higher premiums and shrinking carrier appetites.
"Insurance limits are challenging right now," said Hrab. "Many companies deal with Lloyd's and the syndicates, and they have been tightening availability over the last few years.
"So, some of the larger [construction] projects are going to be a challenge to place for brokers,"
While some of the economic uncertainty may start to wane in the latter part of 2023, Hrab said he believes supply chain issues will still be a significant concern.
"[Brokers and their construction clients] should still be accounting for supply chain issues, but we are seeing more availability of custom materials that would take an extended amount of time [to procure] during COVID," said Hrab.
"The availability [from pre-COVID times] isn't back yet, but it is easing up. We will continue to see some challenges, but I do see that lightening towards the end of the year."
Additionally, a shortage of qualified tradespeople could heighten risk for Canada's construction sector. But observers have noted upsides, such as federal housing initiatives and a booming housing market.
What will the 2023 construction season bring?
An unusually warm start to the year has led to an uptick in residential construction, and this segment presents a significant growth opportunity for brokers, according to Hrab.
"We have seen great weather conditions which have helped to continue residential construction. We've seen an increase over the last two to three months, and I see that continuing into the next quarters," he told Insurance Business.
"In Ontario, especially, there's always a need for residential construction, whether that's new construction or renovations.
"Older, more established areas of the cities are being reconditioned to create multi-family dwellings, so the industry is seeing a lot of activity in those areas."
Commercial construction has been subdued since the pandemic, but Hrab noted a renewed surge, particularly in big-box store renovations.
"Through the lockdowns, we saw commercial construction quieting down, so it's exciting to see that it's sparking up again," he said.
However, inflation and a slowing economy may yet slow down construction projects. Preliminary estimates from Statistics Canada indicate the economy remained flat in the last quarter of 2022 as higher interest rates bit into spending.
Inflation and interest rates will catch up with construction as well, according to Hrab. "We will potentially see a little bit of a lull in construction because of budget constraints," he said.
What are your thoughts on Canada's construction insurance market? Tell us below.