Assembling 'bionic brokers' with the help of chatbots | Insurance Business Canada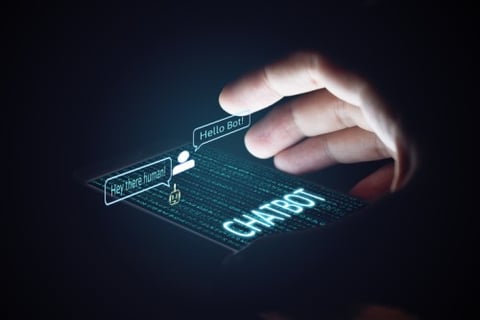 Half-human, half-computer, the bionic broker uses virtual assistants to be 'open' to potential customers at all times of the day and build the right quote for them whenever they want it.
The next Marvel movie might not feature this superhero, but as more insurers look at integrating chatbots into their businesses, the bionic broker might become an industry standard within a few years.
An EY report on intelligent virtual assistants stated that 80% of companies are already using or plan to use chatbots by 2020. Insurance carriers can use these digital assistants to "optimize the customer experience, increase revenue, lower costs and enhance risk management," according to EY, while giving customers access to a simple, intuitive interface that navigates them through an insurer's offerings.
Finding the right chatbot that fits with an insurer's needs and their clients' preferences requires some trial and error. John McClelland, founder of miBroker, has already tested two iterations of chatbots and plans to release a third one soon.
He's a fan of the technology.
"We find that they're more engaging than a simple web form," he explained. "A lot of the stuff we do with insurance is very transactional in nature. People are going to rush and they're going to want to get the quote as quickly as possible. Especially if you're talking auto insurance, people are very price-sensitive."
Before installing a chatbot, a broker has to consider how they want to reach their clients. The first version of miBroker's chatbot was specific to Facebook Messenger. McClelland said they ran into challenges since not all users are on the platform.
The second iteration used a landing platform separate from Facebook, but managing expectations was one of the challenges there. The chatbot didn't offer live quoting, so after the customer entered all their information, they couldn't get an immediate price back from the bot. Instead, a broker would call or email the client shortly after with that quote.
Nonetheless, McClelland has persisted with chatbots and is now working on miBroker's next version. The benefits he sees outweigh the hurdles encountered along the way.
"The chatbot can always be live and always be attentive, which is really challenging for smaller brokerages," he said. "It's a level of service we wouldn't be able to provide if we weren't using the chatbots."
The virtual assistants aren't here to take the place of people on the ground entirely. The key in the bionic broker makeup is that there's still a human component.
"We don't look at it as replacing the broker," said the miBroker founder. "It's really about making them a bionic broker so they can use chatbots to have better conversations with their customers."
Related stories:
Time to go digital – but where do insurance brokers begin?
Broker's AI chatbot leads to industry accolade