Could a chatbot help your brokerage? | Insurance Business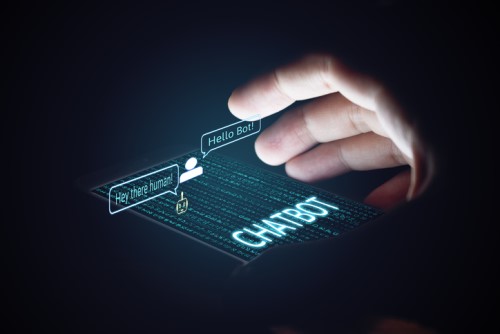 Not long ago, chatbots powered by artificial intelligence seemed like something from the future.
But already, they are helping many businesses when it comes to interacting with customers – and one brokerage is pioneering their use in insurance.
Jeff Roy, CEO of Excalibur Insurance, a brokerage with four offices across Ontario, installed an AI-powered chatbot into his firm's website and believes the technology can complement a broker's offering – not threaten to replace it, as some fear.
Aiden, the branded name that Roy and his team have given the chatbot to help humanise the technology, stands for Artificial Intelligence Digital Excalibur Navigator.
Aiden does not try to replace the broker or provide advice, but instead helps guide clients to the right part of the website where they can "easily find a quotation" or can complete a form to contact Excalibur, Roy told Insurance Business.
Want the latest insurance industry news first? Sign up for our completely free newsletter service now.
In building Aiden, Roy analysed his chat logs with customers from the previous 15 months to find out what clients were mostly asking and how a chatbot could be used to respond.
The three main requests were new business, policy changes, and claims, he said.
Aiden currently helps around 30 in every 1,000 visitors to the website and costs $250 a month. Roy explained that if the bot helps just a fraction of those users, it "pays for itself."
While he admitted the technology is "not perfect," the more its used, the faster it learns, Roy said, and the more brokers that get on board, the quicker that process will happen.
Looking ahead, audio searches – like the kind that power Siri on iPhones – are being looked at by Excalibur, as well as linking the chatbot system to the firm's broker management systems so that clients can make direct changes to their accounts.
Far from being a threat to brokers, Roy believes that technology can help keep the broker channel relevant – so long as they adapt quick enough.
Related stories:
Amazon, Apple and Tesla have 'opportunities in insurance
Tech, acquisitions, and other trends in insurance