Coalition CEO explains unique offering in Canadian cyber insurance market | Insurance Business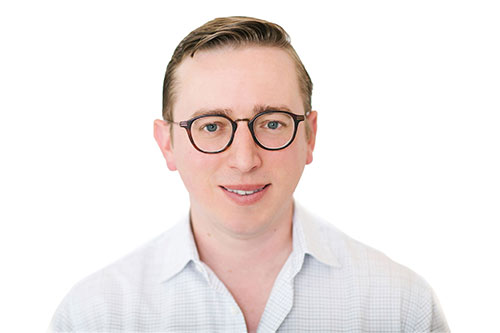 Coalition, a technology-enabled cyber insurance and security firm, has entered the Canadian market. As of May 2020, the US-based insurtech is now offering its cyber and technology error & omissions insurance alongside a full suite of cybersecurity products and services to Canada-based companies. This marks Coalition's first international expansion since its founding in 2017, and is part of the firm's mission to provide a global solution to the "global problem of cyber risk".
"We're extremely excited to launch in Canada," said Joshua Motta (pictured), CEO of Coalition. "We've always viewed cyber risk as a global problem in need of a global solution, and the aspiration was always to make Coalition available around the world. Canada is one small step in that direction, but an important one. Many people don't appreciate how difficult it can be for a company to move into another market, even one as close as Canada is to the United States.
"There's a remarkable amount of work that goes into it, navigating different insurance regulations, different distribution in the insurance market, different policy wording, rates, privacy legislation, and so on and so forth – and I'm very proud of the team for making this happen. We've dealt with things like: 'How do we run a multinational business?' to, 'How do we specifically adhere to provincial regulations?' to, 'How do we deliver a product that functions as well for Canadian businesses as the one we've built in the United States?' And I believe we've done that successfully."
Read more: Brokers are key to cyber insurance growth - report
Coalition will offer up to CA$20 million of comprehensive insurance coverage supported by the financial strength of Swiss Re to Canadian companies with up to CA$1 billion in annual revenue. The solution, which is available to insurance brokers via Coalition's online platform, comes with cybersecurity tools and services that are designed to detect, mitigate, and contain cyber threats.
"Insurance brokers in Canada see the same challenges selling cyber that brokers in the US do, which is that customers want more than just insurance," Motta told Insurance Business. "Businesses need more than just the promise of reimbursement after something bad happens. They want to work with a provider who helps prevent losses in the first place, and who provides the services that they need when they do have a claim. When the proverbial network is on fire, they're looking for a solution, not just a product. It's great to be able to offer this cyber insurance solution as opposed to this narrow insurance product in a new market."
As an insurtech, Coalition has some license to do things differently; in fact, "people expect us to do things differently," Motta stressed. But the CEO added that despite differences in the insurance market and the distribution, the firm's overall strategy will be no different in Canada than it is in the US – and that strategy is to work backwards from the customer.
Read more: Who is in the next category of cyber insurance buyers?
"From a policyholder or business owner perspective, the cyber risk problem is remarkably similar irrespective of which side of the border you're on," said Motta. "Companies are adopting technology en-masse and they're doing so because it makes them more competitive. As we're discovering with the COVID-19 crisis, as a species, we're now more dependent on technology than we've ever been before. It's quite an interesting way to look at it. If we didn't have the internet, I shudder to think what the world would look like. And so, the same technology problems that face American businesses face Canadian businesses [and] they're all looking for a solution that can help them embrace technology, understanding that if there are risk exposures, they can be resilient against them.
"On the broker side, the distribution model is a bit flatter in Canada than in the US, in that the wholesale insurance market isn't as large or significant in Canada; it tends to be driven by retailers. But within the retail brokerage segment, they face the same issues that their counterparts in the US face, which are: it's cumbersome and complex to place commercial insurance; the products are evolving rapidly; and it's difficult to educate customers on the risks they face and how the insurance products have evolved, particularly cyber insurance, to address those risks. Similar to the US, many Canadian businesses aren't aware that cyber insurance exists. For those that do, there tends to be many misconceptions as to what's covered, and, frankly, most people don't realize how broad the coverage is. I think that's something that the insurance brokers have been doing a great job at communicating, and our solution is designed to solve the same problems."
Motta claims that any licensed Canadian insurance broker can quote Coalition cyber insurance for their customers in under 60-seconds online. They can also use the platform to quote their entire book, allowing them to cross-sell cyber to current non-buyers during renewals.
"Just the efficiency gains and the ease of being able to quote cyber insurance next to other renewals - these are all massive boons to brokers' business," Motta commented. "And because the solution comes with the software, the data, the alerting, and the security monitoring to prevent losses, as well as access to our cybersecurity experts to help insureds with their cybersecurity and also to respond during an incident, they're actually getting value before anything bad happens to them - and that's the entire point. That's really what we're bringing to the Canadian brokerage landscape. We're giving brokers an entire solution to solve this issue of cyber risk that Canadian businesses face."